With the rise of Search Engine Optimization (SEO), it has become essential for businesses to track their keyword performance and monitor their search engine rankings constantly. However, keeping track of keyword rankings manually can be a tedious and time-consuming task.
Luckily, there are numerous search engine ranking software available in the market that can help you streamline this process and provide you with accurate and up-to-date information on your keyword rankings.
According to Google, the three most important factors for ranking in local search are relevance, prominence, and distance. In this blog, we'll take a deep dive into the top rank tracking software available in 2023 to help you make an informed decision on which one is the best for your business.
Rank Tracking Software: 8 Best Tools To Monitor keywords Ranking
Whether you're a small business owner or a digital marketing agency, the best keyword research tools can help you monitor the keywords' working and stay ahead of the game.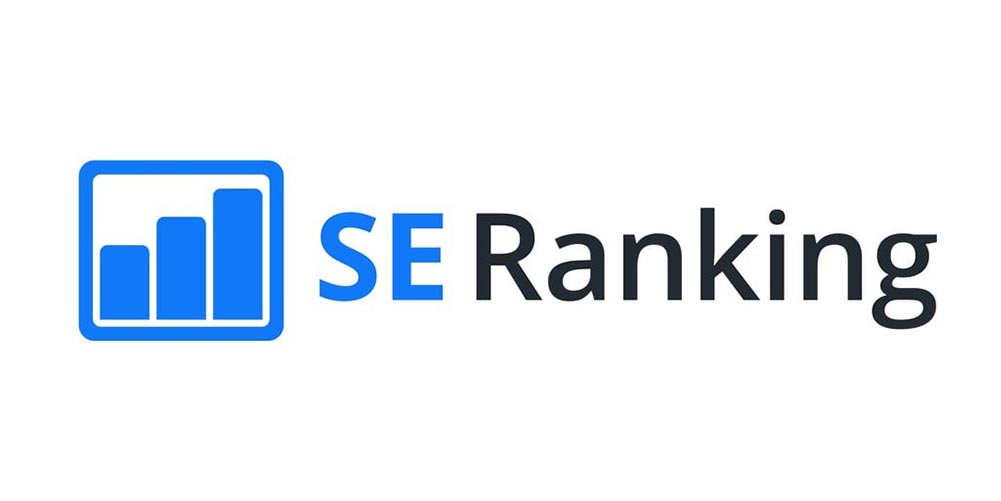 SE ranking offers a fantastic opportunity for anyone interested in improving their website's SEO performance. With its rank-tracking software, website audit tool, content optimization, and backlink checker, SE ranking provides an all-in-one solution to help you stay on top of your SEO game.
And the best part is you can try it out for yourself with a 14-day free trial. You have two weeks to test out all of SE ranking's features and see how they can benefit your website.
Don't miss out on this chance to take your SEO to the next level. Sign up for SE ranking's free trial today and start optimizing your website for future success.
Pros:
Comprehensive SEO analysis and optimization.
Keyword tracking and research.
Website audit and optimization.
Backlink analysis and monitoring.
Customizable reports and white labeling.
Cons:
The learning curve for beginners.
Interface complexity.
Limited local SEO features.
Pricing tiers and cost.
Pricing:
It has a flexible pricing system, starting at $23.52/month. The actual cost depends on factors such as rank-checking frequency, features, keywords, and subscription length.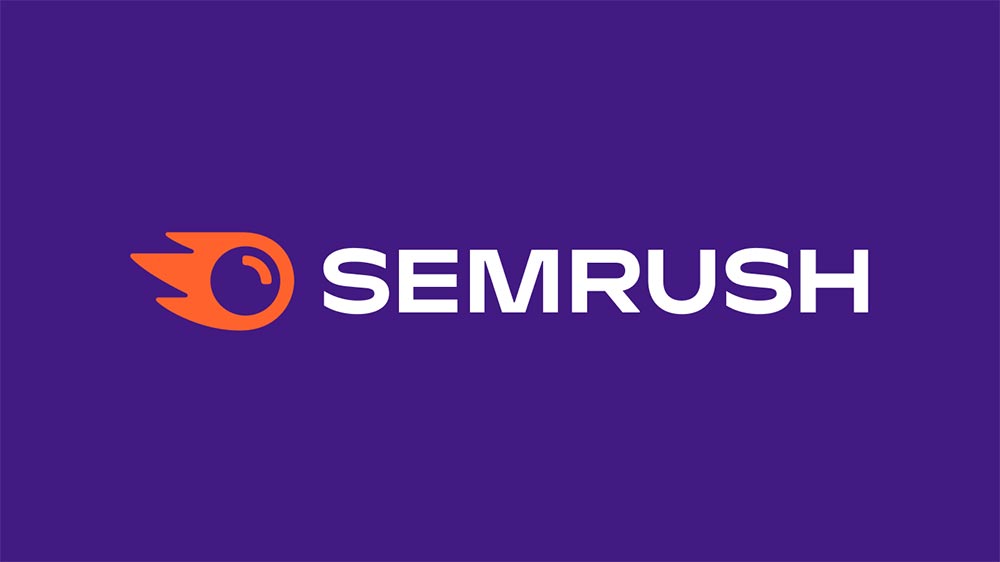 Semrush is the go-to platform for those who are serious about their SEO campaigns. As one of the biggest names in the industry, it offers an extensive range of advanced tools that are second to none.
The position tracking feature, for example, allows you to monitor any keyword or domain across search engines such as Google and Baidu, giving you valuable data to track your campaign progress and identify any issues with keyword cannibalization.
Additionally, you can also monitor Google and Baidu's SERP volatility to stay up-to-date with any significant algorithm updates, while gaining insights into your competitors and identifying domains with the most organic and paid visibility.
But that's not all.
Semrush is a treasure trove of tools for all aspects of your digital marketing operations. It offers a vast array of features that include keyword research, on-page SEO auditing, competitor analysis, content marketing, local SEO, social media management, link building, content creation and optimization, PPC, website monetization, and much more.
Admittedly, it may be a little pricier than some other options, but if you're looking for a comprehensive, all-in-one solution that can meet the needs of professional SEOs, large teams, and enterprises, Semrush is the way to go. So, don't hesitate to try it out and see for yourself why it's the best choice on the market.
Pros:
Comprehensive keyword research.
Competitive analysis.
A broad range of digital marketing tools.
In-depth backlink analysis.
Site audit and optimization features.
Robust reporting and analytics capabilities.
Cons:
The steep learning curve for beginners.
Expensive subscription plans for full access to features.
Limited social media management capabilities.
Some data may not be 100% accurate.
Lack of integration with certain third-party tools.
Customer support can be slow at times.
Pricing:
There are two options to start using this service – a limited free account or a free trial. The paid plans start at $119.95/month or $99.95/month billed annually.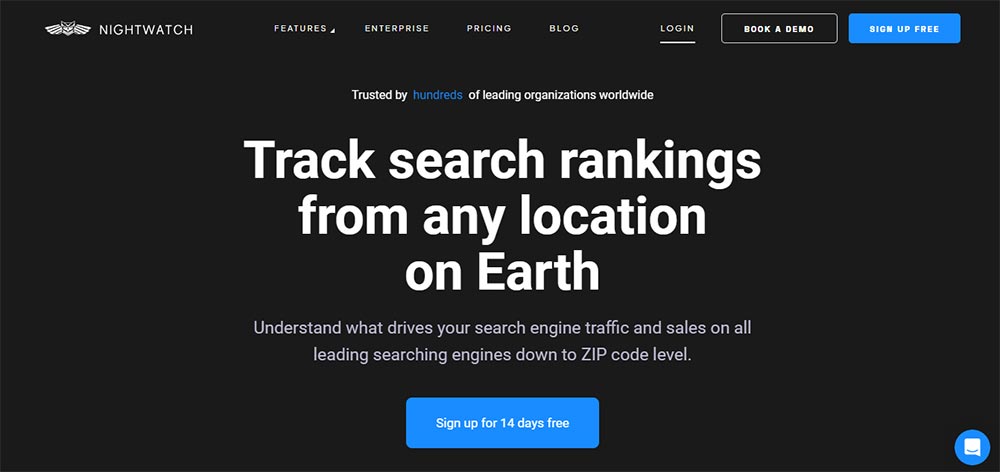 If you are looking for an all-in-one marketing platform that provides accurate and reliable local ranking data, as well as a range of other marketing tools, Nightwatch is the right choice for you.
One of the features of Nightout is its ability to provide highly targeted and precise local ranking data. With access to every Google center worldwide, Nightwatch allows businesses to track their keywords in specific geographic areas, which is essential for personalized search results in 2023.
For instance, if you are a luxury hair salon in Los Angeles, you can easily track your rankings for keywords that matter to potential customers in your area. But Nightwatch isn't just limited to tracking Google SERPS. It also enables businesses to track their local map results and rankings on other major search engines like Bing and DuckDuck Go.
Furthermore, Nightwatch offers a suite of other valuable marketing tools, including keyword research, website auditing, and reporting tools. These features can help businesses identify new opportunities, optimize their website for better performance, and generate actionable insights to improve their online presence.
Pros:
Comprehensive keyword tracking and analysis.
User-friendly interface and intuitive navigation.
Advanced SERP (Search Engine Results Page) analysis.
Competitor tracking and comparison.
Real-time ranking updates and alerts.
Integration with Google Analytics and Search Console.
Cons:
Limited keyword research capabilities.
Pricing plans may be expensive for small businesses.
Lack of social media and backlink analysis features.
Reporting options could be more customizable.
Customer support response time can vary.
Not as widely recognized or established as some competitors.
Pricing:
Three plans are available – Starter for $39/month, Optimize for $99/month, and Agency for $369/month. You can save up to 40% if you opt for an annual plan. Additionally, all of these plans come with a 14-day trial.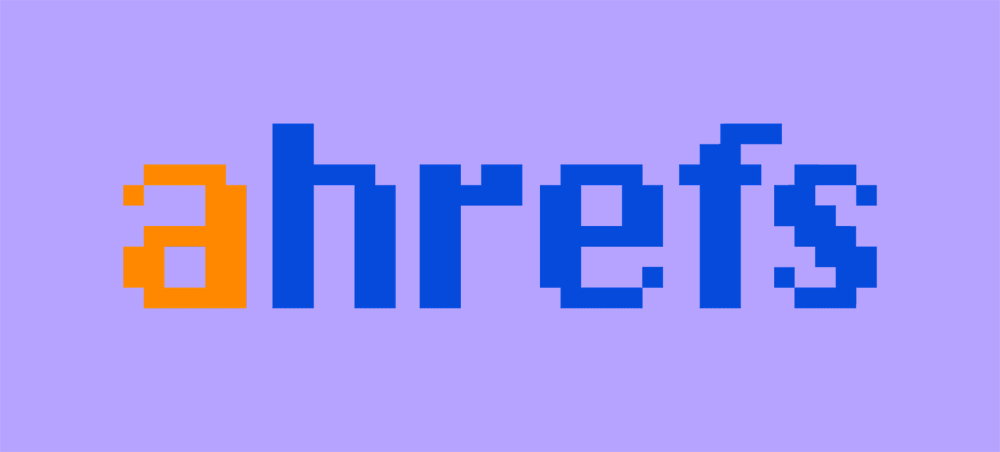 Ahrefs is a comprehensive SEO rank checker tool that includes a rank tracking feature to monitor keywords ranking. The rank tracking feature enables you to track the positions of your website's pages and individual keywords in search engine result pages ( SERPs ) over time.
It provides you with data on keyword rankings, search volume, keyword difficulty, and more. This information can be valuable in helping you understand how your website is performing in search results, identifying opportunities to identify your SEO strategy, and tracking the effectiveness of your SEO efforts over time.
Pros:
Extensive backlink analysis and link-building opportunities.
Robust keyword research and analysis tools.
Comprehensive competitor analysis and tracking.
Site audit feature for identifying and fixing technical SEO issues.
Wide range of SEO metrics and data.
Regular updates and improvements based on user feedback.
Cons:
Relatively high subscription cost for full access to features.
The steep learning curve for beginners.
Limited social media management features.
The interface can be overwhelming and complex.
Some data may not be as accurate or up-to-date compared to other tools.
Customer support may not always be responsive or timely.
Pricing:
Ahrefs offer four pricing plans including Lite $99/month, Standard $179/month, Advanced $399/month, and Agency $999/month.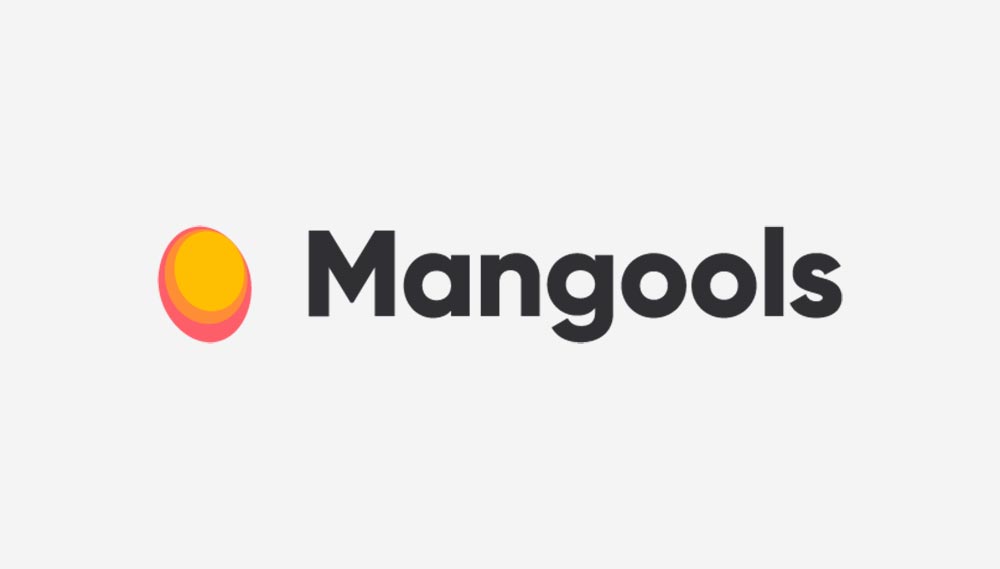 Mangools is a go-to resource for beginners looking to up their SEO game. Its powerful yet beginner-friendly tools make it easy to analyze your website's performance in search engine rankings.
SERPWatcher, in particular, stands out for its simplicity and reliability. With daily updates and email alerts for important rank changes, you'll always be known and seen by people.
In addition to this, with precise rank tracking data for over 50,000 locations on both mobile and desktop, you'll have a comprehensive understanding of your website's performance in the SERPs. And that's not all, Mangools offers a suite of other valuable tools, including SERP tracking software for search analysis, KWfinder for keyword research, LinkMiner for backlink analysis, and SiteProfiler for insights and analytics. Get started today and take your website to the next level.
Pros:
Affordable pricing plans are suitable for individuals and small businesses.
User-friendly interface with easy navigation.
Comprehensive keyword research and analysis features.
Backlink analysis and competitor research capabilities.
SERP analysis and rank tracking functionality.
Integration with other SEO tools like Google Analytics and Search Console.
Cons:
Limited advanced features compared to some competitors.
Not as extensive database or data coverage as larger SEO tools.
Reporting options could be more customizable.
Some features may require separate subscriptions or add-ons.
Customer support response time can vary.
Limited social media management features.
Pricing:
Mangools provides various paid plans that begin at $29.90 per month and a 10-day free trial is also available for those who want to try out their tools before committing.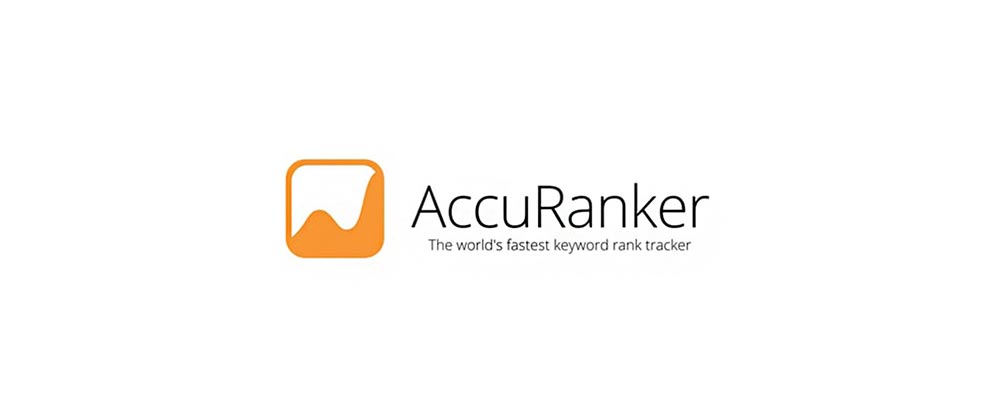 AccuRanker has lightning fast-speeds and an impressive range of features designed to cater to the needs of enterprises and SEO agencies. Beyond its rapid results, the platform's REST API ensures seamless integration with your business's existing applications.
Additionally, AccuRanker's proprietary segmentation and data cubing technology simplifies the management of massive data sets, while advanced capabilities like dynamic tagging, the share of voice ( SoV ), analysis, and pixel tracking further elevate its value.
With AccuRanker's organic site explorer, you'll gain a visually engaging overview of the keywords for which you rank, along with insights into your competitor's performance.
The platform's aggregated SERP analysis also provides a comprehensive view of the different SERP features you're ranking for, such as knowledge panels, featured snippets, and FAQs.
Overall AccuRanker is a powerful solution that can help SEO enterprises and agencies stay ahead of the game.
Pros:
Accurate and reliable keyword rank tracking.
Advanced SERP features, including featured snippet and local pack tracking.
Real-time updates and notifications for ranking changes.
Customizable and user-friendly interface.
Integration with various third-party tools and platforms.
Extensive historical data and trend analysis.
Cons:
Higher pricing plans compared to some competitors.
Limited keyword research capabilities.
Interface and reporting options could be more intuitive.
Customer support response time can vary.
Some users may experience occasional data discrepancies.
Limited social media and backlink analysis features.
Pricing:
The pricing for our plans starts at $99 per month, with billing done annually. The cost varies depending on the number of keywords that need to be tracked. To begin, you can avail of a 14-day free trial.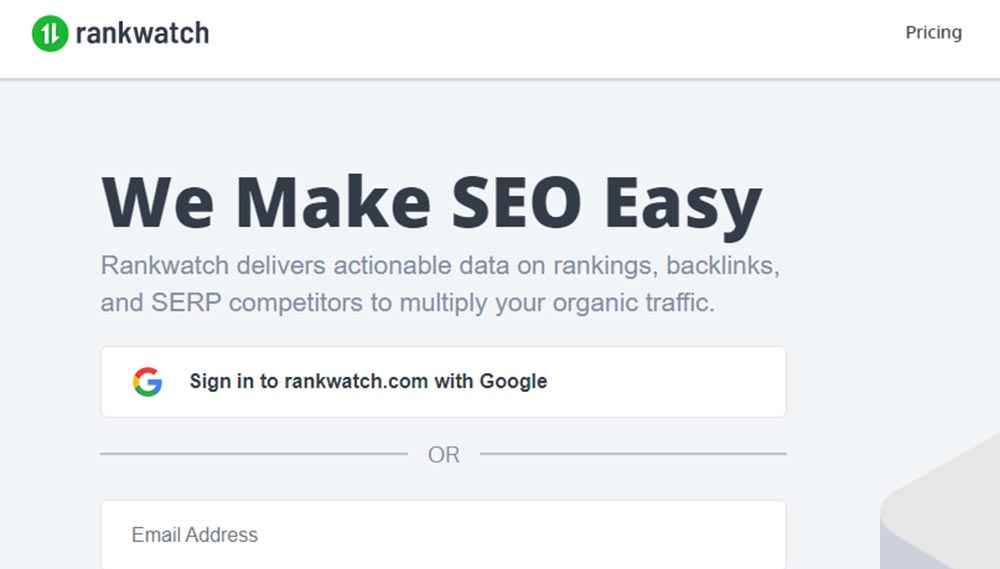 RankWatch is a powerful and user-friendly rank tracker and SEO platform. With over 25,000 satisfied customers, RankWatch offers a wide range of tools that can help you gain valuable insights into your ranking position and competitors' performance in the SERPs.
From conducting site audits with over 100+ checks to identifying new keyword and content optimization opportunities, to analyzing and tracking backlinks, RankWatch has got you covered.
And with daily ranking data refreshes, automated alerts, and local rank tracking, you can rest assured that you'll always stay on top of the latest developments in your SEO strategy.
But that's not all. If you are an agency, you'll love RankWatch's 100% white-label interface and robust reporting features, which make it easy to deliver professional-quality reports to your clients.
Pros:
Comprehensive keyword tracking and analysis.
Advanced competitor analysis and tracking.
Site audit and optimization features.
Integration with various SEO tools and platforms.
Customizable and intuitive reporting options.
Good customer support and responsiveness.
Cons:
Pricing plans may be expensive for some users.
Limited social media management capabilities.
The learning curve for beginners.
Some features may be less robust compared to competitors.
Occasional data discrepancies and inaccuracies.
Limited backlink analysis features.
Pricing:
Get started at $29/month with a free 14-day trial.

Diib is a tool that helps you track your website performance and improve your SEO strategy in 2023. With this Keyword position tracking tool, you can easily keep tabs on your essential keywords and backlinks, monitor your own and your competitors' rankings, and generate new ideas for keywords and content. And with a Pro account, you'll also receive a weekly RankGuard® scan, giving you valuable insights and actionable tips to boost your pages to the top of the SERPs.
But Diib is more than just an SEO tool, it also helps you manage social media tasks, monitor your website's speed and security, and even track email deliverability. And with benchmarking features, you can compare your website's performance to your competitors and identify areas for improvement.
Pros:
User-friendly interface and easy setup process.
Provides actionable insights and recommendations for website optimization.
Tracks and analyzes key SEO metrics like organic traffic, keyword rankings, and backlinks.
Offers personalized goals and suggestions for improving website performance.
Integration with Google Analytics and Search Console.
Good customer support and responsive team.
Cons:
Limited in-depth keyword research capabilities.
Lacks advanced features compared to some competitors.
Pricing plans can be expensive for certain businesses.
Reporting options could be more robust and customizable.
May not be suitable for large-scale SEO campaigns.
Limited backlink analysis and competitor tracking features.
Pricing:
Diib has a free plan with limited rank tracking and website monitoring. Paid plans start at $7.99 for the first month and then renew at $29.99/per month.
Wrapping Up!
When it comes to choosing a Website ranking tracker, there are several options to consider, each with its unique features and pricing. However, finding the right one for your needs requires careful consideration of your budget and the features you require.
Fortunately, most of the Google Position Checker Tools on our list offer a free trial, allowing you to test their functionality and determine whether they meet your requirements. By taking advantage of these free trials, you can make an informed decision about which tool is best for your business.
Also, read…
FAQs (Frequently Asked Questions)
Q1. Which is the best tool to check website ranking?
Google Search Console
SEMrush
Ahrefs
Moz Pro
SERPWatcher
Q2. What is rank-tracking software?
Ans. Rank tracking software is an essential tool for serious digital marketers and website owners who want to keep a close eye on their website's performance in search engine rankings. It allows you to monitor the positions of your target keywords and track their fluctuations over time.
Q3. What are the top free SEO tools?
Google Search Console
Google Analytics
Google Keyword Planner
MozBar
Yoast SEO
Bing Webmaster Tools
SEMrush Free Account
Ubersuggest
Screaming Frog SEO Spider
Answer the Public
Q4. How keyword research tools are helpful while doing SEO?
Your very own SEO sidekicks and keyword research tools are there to support you as you take on the online world. These tools are the master detectives who unearth the buried pearls when it comes to locating those precious keywords like "best SERP tracking" and "cheapest rank tracker." They provide your SEO strategy a personal touch, enabling you to converse in the language of your target market and comprehend their most fundamental search motives. You'll gain insights into search volumes, competitiveness levels, and user intent with these tools at your disposal.
Therefore, get ready, acknowledge the power of keyword research tools, and allow them to direct you toward unrealized potential and a singular SEO success story. It's time to differentiate yourself from the pack and make your mark on the Digital Landscape.