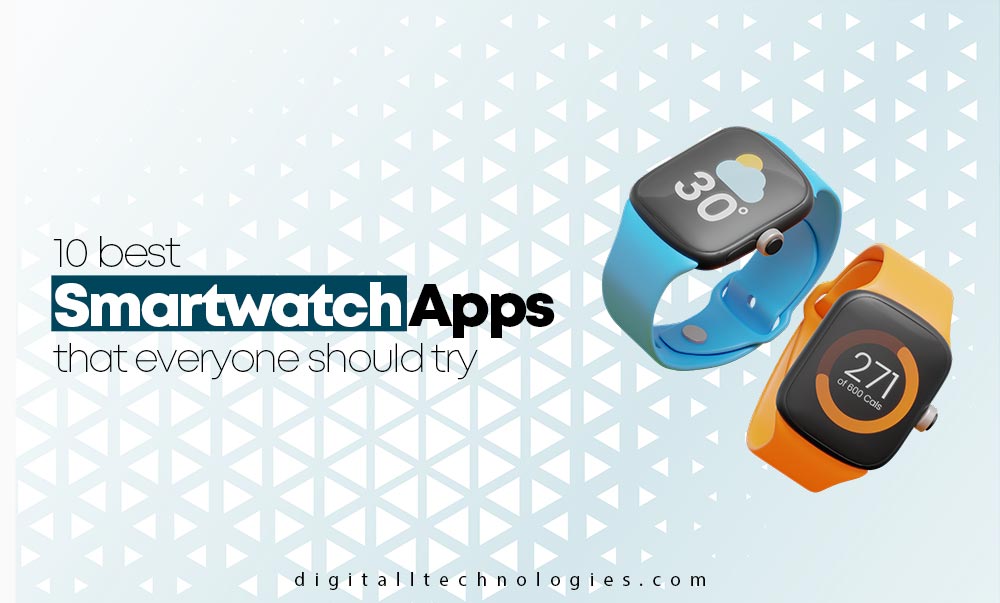 Yahoo Finance predicts the smartwatch market will reach USD 156.3 billion by 2030. Thus, more and more businesses are investing in smartwatch applications. 
The thing is, smartwatches have become an integral part of our daily life. These apps help us in numerous areas of life, from health to productivity. In today's post, we will discuss some of the best smartwatch apps to have installed in your smartwatch with different objectives.
10 Best Smartwatch Apps That You Should Use In 2023
Geared up for 2023? Download the following apps to stay updated, be more productive, and invest in your health.
1. Google Keep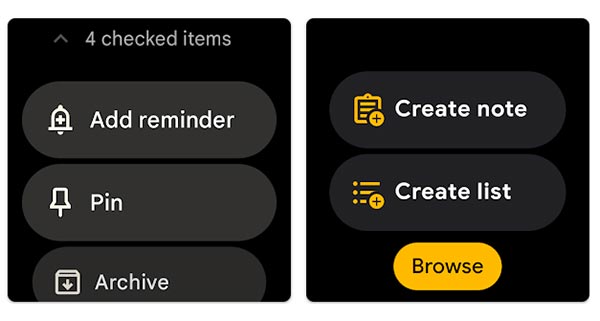 Do you often forget your day-to-day tasks? Or maybe you are managing a team of executives at the office and find it hard to assign tasks. Whatever the case, to take notes and set up reminders, Google Keep is one of the best apps for galaxy watch 4 and smartwatches.
Google Keep is easy to operate thanks to its minimalist UI and UX and user-friendly interface. The best bit is it works with plain text. So things remain quite straightforward to understand.
2. Accuweather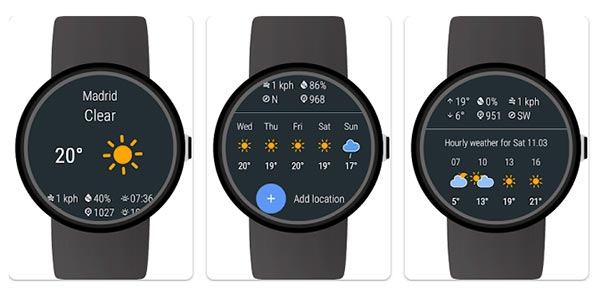 Are you living in a cold or wet region where the weather changes in a matter of minutes? Well, if that's the case, an app like Accu Wether should be installed on your smartwatch. It's one of the popular android watch applications used today.
It can predict extreme humidity, severe storms, allergy info, air quality index, snow storms, and ice alerts and provide you with live updates, so you stay indoors in the event of extreme weather.
3. Spotify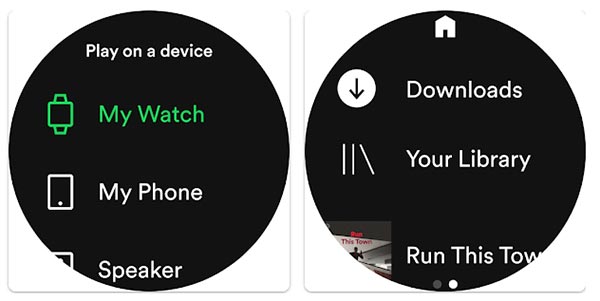 Do you love listening to podcasts or music while working out or when you go for a morning hike? If your answer is yes, consider installing the Spotify app on your smartwatch. Spotify contains millions of songs and podcasts.
The ad version of the app is free, while the ad-free version costs you around $4.99 per month. However, the wear OS app works with the premium package only, and it's not available for free.
4. Wear Casts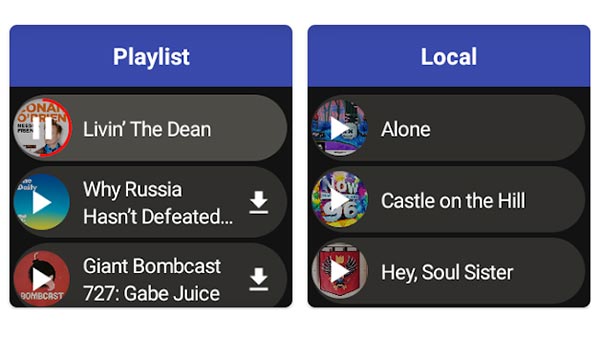 Another great smartwatch app to have in your smartwatch is Wear Casts. Having this app in your smartwatch eliminates the need for a mobile phone for listening to podcasts.
You can stream or download podcasts for offline playback and listen to them on the go. It also supports playback with the position syncing between devices.
5. Water Drink Reminder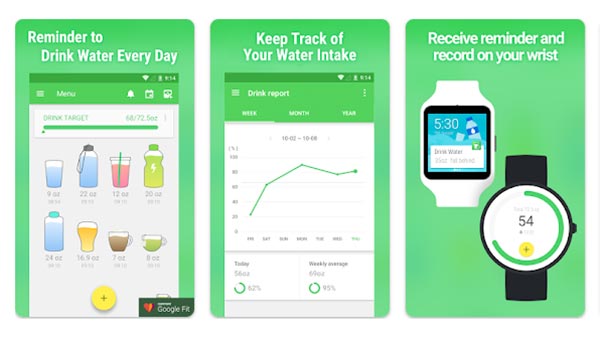 Let's face it. Our routines have never been so hectic before. One moment you are working on a task, and the next moment something else requires your attention. Amid this unceasing cycle of chore after chore, we often forget our health and personal well-being.
Water Drink Reminder is one of the popular wear OS apps designed to help you stay hydrated by reminding you when it's time for you to gulp down a glass of water and stay hydrated.
Also check: How To Add Photos To Google Reviews
6. Zombies, Run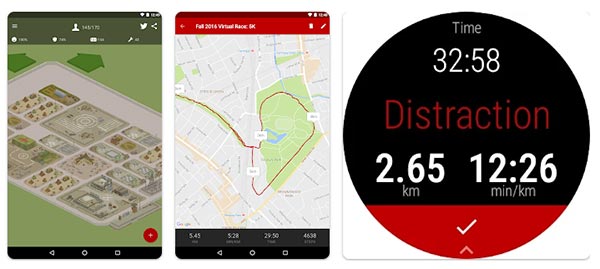 Are you someone who loves playing games in your free time? Or maybe you are fascinated by augmented reality. If that's the case, having a game like Zombies, Run on your smartwatch will be a source of entertainment and fun for you in your leisure hours.
The game developers behind it have leveraged cutting-edge game development technology and augmented reality to develop this game, translating the visual spookiness into reality by creating a sense of fear —- run, zombies are everywhere!
7.OmniFocus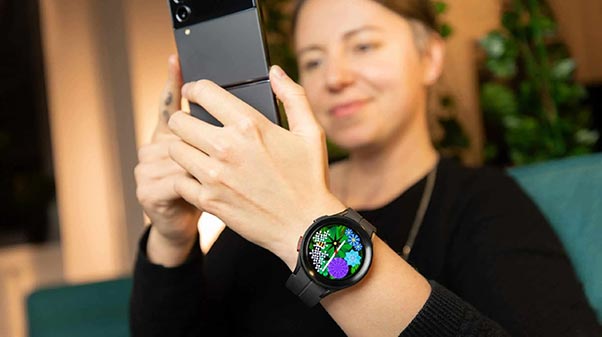 It's one of the best apps for galaxy watch 4 and is found in the smartwatch of every workaholic individual striving to reach the pinnacle of productivity. It lets you create a to-do list for the entire day, week, and month and access it at any time from your watch.
An app like OmniFocus helps you set up your daily priorities, create your schedule accordingly, and work at your best to get the most important tasks done on time.
8. Google Maps
Do you travel a lot and find it hard to navigate your way in an unknown city or town? Or maybe you like to go hiking on weekends in mountainous regions. Someone who travels a lot by foot or by car or motorcycle must have the Google Maps app installed on the smartwatch.
With unparalleled accuracy and seamless performance, the Google Maps app helps you navigate both urban and rural areas and travel without the fear of getting lost. You can find restaurants, hotels, tourist attractions, and much more with a click.
9. Bring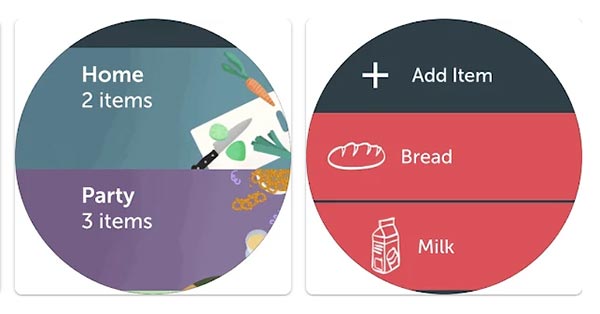 Has it ever happened to you that you went to get some groceries for home but forgot to buy the most important and vital stuff? Well, it's completely normal and happens to everyone. But if an app like Bring is installed on your smartwatch, you can remember everything you need to buy while you are shopping.
It's a list organizer that works not only on smartwatches but on smartphones as well. There are also built-in templates available to create custom shopping lists with quantity, quality, colour, and different variations of a single product.
10. Move Reminder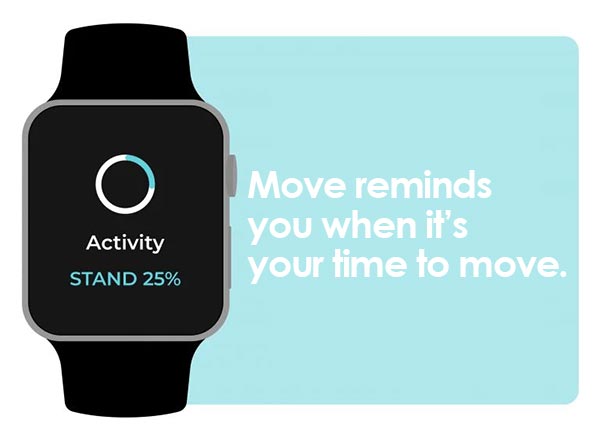 People with a sedentary lifestyle should have this smartwatch apple app installed on their watches. Sitting for too long is not good for your health. It can lead to obesity, back pain, chronic body aches, and so many other health problems.
An app like Move reminds you when it's your time to move. Basically, it detects on its own when you are sitting for too long and haven't moved much in recent hours. It can be customized as per your preferences as well. It even tracks your steps and does not need to be opened to work.
Wrap Up!
While there are hundreds of smartwatch applications available, you can't install all of them. So for your convenience, we have highlighted some of the best apps to have on your smartwatch.
2023 is going to be the year of android watch applications. In case you are considering hiring an app development company to get a scalable and efficient mobile app developed for your use, give it a shot. You won't regret this investment.