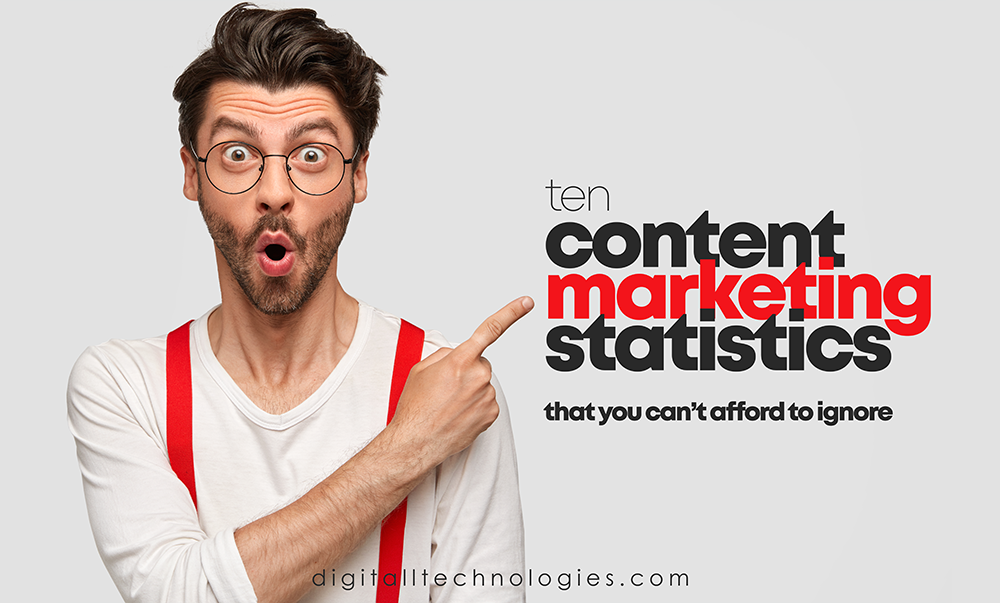 Content marketers are obsessed with numbers. And it makes sense; without numbers, the content feels like a personal opinion or one's cluttered thoughts in the raw form. Data is what makes the content compelling and aids in proving the point you are trying to make.
If you are a content marketer always looking for new ideas and trends to amp up one's content marketing game, you would love to read statistics about content creation.
In today's post, we will discuss some of the content marketing statistics 2022 and 2023, and try to dig deep to understand what those statistics indicate.
So without further ado, let's explore how the content marketing landscape is evolving.
1. 73% Of B2B Marketers & 70% Of B2C Marketers Use Content Marketing
When it comes to digital marketing, content is king. And it's true not just for the traditional B2C industry but also for the B2B industry. Content builds authority, a subtle connection between businesses and their prospects, and content is the primary force driving action.
These surveys by the Content Marketing Institute indicate that content marketing is effective and vital for any kind of business.
2. 75% Of Content Marketers Outsource Some Content Marketing
Content marketing is an ocean itself. And unless you have a huge workforce in your marketing department, you can't manage everything in-house. That's why, according to this survey by Content Marketing Insitute, more than half of content marketers outsource some of their content marketing.
In the days to come, we will see content marketing outsourcing as a huge trend, helping content marketing agencies to achieve their content marketing goals with efficiency.
3. The Pandemic Increased Content Usage By 207%
During the pandemic, people were confined to their homes. With malls and restaurants closed, the only leisure-hour activity people had was internet browsing, which resulted in a sudden surge in online shopping.
Content played a huge role in urging prospects to take action on the website or social media —- even when they had no intentions to shop online. This study by Mediafly says the pandemic increased content usage by 207%, which is likely to increase further in the months to come.
4. 83% Of Marketers Believe Quality Matters Over Quantity
Among so many content marketers, there's a misconception that the more content you produce, the more chances one of your content pieces will go viral. But this survey by Hubspot is contrary to popular belief.
About 83% of the content marketers who were surveyed by Hubspot prefer quality over quantity; they are happy to publish less but only premium quality content that generates engagement for an online business.
The future of content marketing belongs to those who respect content and only roll out a certain piece of content if they are sure it will help their target audience in some way.
5. Videos, Blogs, and Images Were The Three Top Forms Of Content In 2022
According to a survey by Hubspot, videos, blogs, and images remained the most preferred form of content for content marketers in 2022. While blogs are apt for long-form and educational content, videos do wonder when it comes to building credibility and trust.
The high-quality and original images can also take your content marketing efforts to a whole new level. If you are a digital marketer and wondering what would be the best form of content to roll out in 2023, add plenty of videos, blogs, and images to your strategy.
6. Instagram & TikTok Reels Continue To Generate Record Engagement
People love short-form content if it's precise and engaging. That's why TikTok reels and Instagram reels are generating substantial engagement for businesses investing in social media marketing.
A report by Hubspot suggests short-form video platforms like TikTok and Instagram Reels are growing the fastest. And in 2023, these will further grow as all small and big businesses are investing in TikTok and Instagram marketing.
7. 72% Of Marketers Expect Their Organization To Invest In Video Marketing
Another survey by the Content Marketing Institute revealed 72% of marketers expect their organization or clients to spend more on video marketing. There's no doubt that video marketing is the future, as consumers find videos more engaging.
Naturally, videos are considered more reliable as through videos; consumers can see the faces behind a business and build the trust level that's essential for the conversion.
8. Long-Form Content Gets More Backlinks and Traffic
According to research by Semrush State of Content Marketing 2022, long-form content (900 to 1200 words) gets 21% more traffic and 75% more backlinks than shorter content (300 words to 900 words).
These numbers indicate that long-form content dominates the SERPs. The more detailed and long your blog posts and articles are, the higher the chances of getting more backlinks and acquiring natural backlinks.
9. An Average Buyer Has Less Only 5 Minutes To Review Your Content
While it's important to produce long-form content for better search engine optimization, redundant and fluffy content lead to negative result. As this research indicates that buyers are willing to spend no more than 5 minutes reviewing a piece o content, irrespective of the format.
Hence, it's important to produce engaging and skimmable content. Keep your videos short and precise. Likewise, write lots of bullet points and split your blog posts into readable paragraphs with appropriate white spacing.
10. User-Generated Content Is Preferred Over Company-Generated Content
While it's important to produce useful and engaging content on your organization's behalf regularly, it's equally important to publish user-generated content on your website.
In a survey by DemandGen, 65% of respondents said they give more importance to user-generated content and third-party publications over company-generated content.
Based on these numbers, we can say 2023 will require businesses to put more customer reviews and testimonials on the company website to build trust – which is essential for driving sustainable business.