With emerging technology, numerous gadgets came into existence that no one had imagined. For instance, spying gadgets. If you want to spy on someone, it is not a problem anymore.
Below is a list of high tech spy gadgets that you need to have or you should be aware of. You will find these gadgets very thrilling and exciting to use.
1. Ray-Ban Stories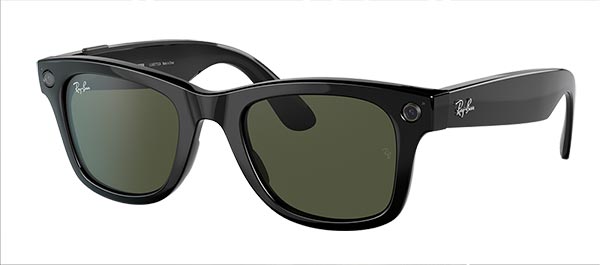 It is one of the latest spy gadgets that can help to take pictures and videos without using your phone. You can also use Bluetooth speakers to take a call without using your phone. You can spy and wear style by having ray ban stories.
Features:
Polarized Lens: Delivering a true-to-color environment, Ray-Ban Polarized lenses block at least 95% of reflected light, virtually eliminating glare and increasing visual clarity.
UV Protection coating
Lens width: 50 millimeters
Lens height: 41.2 millimeters
Bridge: 22 millimeters
Arm: 150 millimeters
2. Coffee Cup Camera

A 1080p high-definition camera system with P2P short-range. WiFi networking is discretely hidden behind the product's specially designed lid, which is supposed to resemble a typical takeaway coffee or beverage cup. It is ideal for mobile hidden camera surveillance.
Features:
Instant one-button recording, quick setup, and easy to use.
195 minutes maximum of nonstop recording (720p mode with WiFi off) 180 min (1080p mode with WiFi off).
Incredibly high video resolution. You can take high-quality still pictures in JPEG format or switch between 1080p, 720p, or 480@ 30 frames per second in MOV format.
Low light performance: 3.3 Lux at F2.0 (Will NOT work in dark conditions)
Integrated high-quality audio recording with AGC noise cancellation is used.
3. Key Fob Camera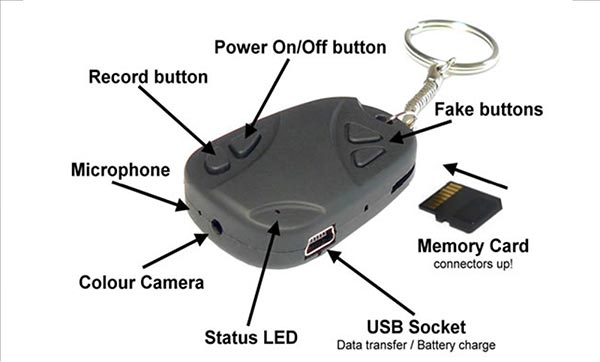 The Key Fob Camera won't let you down if you're seeking a spy camera system with audio that you can easily fit into your pocket while still getting amazing high-definition footage. It is simple to use, portable, and now with P2P WiFi connectivity for your phone!
Features:
5MP CMOS camera system with full HD quality.
When video recording is enabled, the audio is recorded with exceptional clarity.
Surveillance capacity using both video and still images.
Simple key fob button operation and intuitive design.
A tiny multi-color LED indicator light that indicates the working mode (quiet/hidden).
66-degree wide camera view angle.
No infrared capability with 3.3 Lux of minimum illumination at F2.0.
4. Bag Camera (CMOS Colour Camera)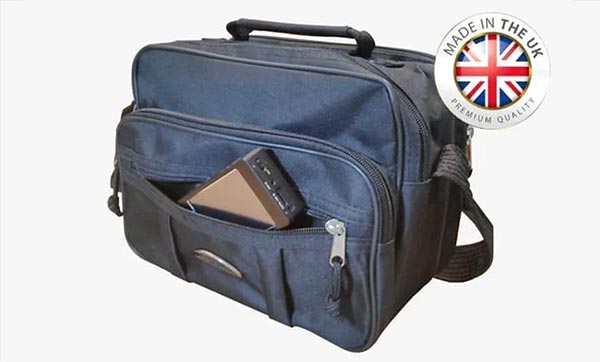 This is a specially-made bag camera that records in 1080p HD and has an audio-enabled covert spy camera built into one end. This is a highly adaptable surveillance device that private investigators and mystery shoppers frequently choose.
Features:
The displayed bag has dimensions of 100mm (4 inches) broad, 220mm (8.5 inches) high, and 300mm (12 inches) long.
Wear it on your shoulder or rest it on its base.
Foam is stuffed into the case to protect the camera and strengthen it.
High definition CMOS camera is housed in the bag's end panel.
F2.0, 0.2 Lux/30 IRE, 78o (wide angle lens).
Comes with a separate battery holder (no batteries).
Ideal for private investigators and mystery shoppers.
GSM Phone Charger Listening Plug.
5. DAB Radio WiFi Spy Camera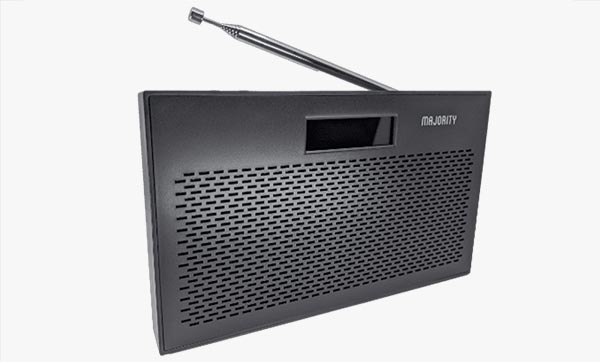 This functional, stylish DAB radio is equipped with an excellent WiFi (IP) spy camera system that not only provides HD motion-activated recording of events for later review but also enables live remote room video viewing on your laptop or smartphone.
Features:
Fully functional DAB radio with a premium covert WiFi spy camera system attached.
Professionally hand-built camera installations are made in the UK.
Totally hidden camera setup.
Simple to use and set up – Use of this product does not require advanced technical skills.
View remotely on your Windows computer, laptop, iPhone, or Android smartphone in "live" mode.
View and hear in real-time at your convenience (receiving device requires a decent Internet connection of some kind)
When movement is detected in front of the camera, it can be configured to send an email.
6. Air Freshener WiFi Camera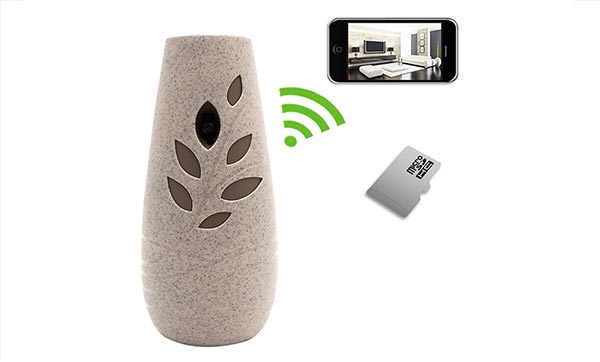 You may remotely monitor this WiFi Air Freshener Camera from practically anywhere in the world using a computer or smartphone with a motion detection recording feature. It is a great remote surveillance spy camera solution that is portable and fast to deploy and now has longer battery life.
Features:
A high-quality covert WiFi spy camera system is put in a non-working air freshener case.
Spy Equipment UK hand-builds the camera system.
Easy to use and simple to set up. To utilize this product, no prior expert technical expertise is necessary.
Use your PC, Mac, laptop, iPhone, or Android smartphone to watch live video remotely (free app download required).
Watch and listen whenever you like in "real-time" (receiving device will need a decent Internet connection).
Also check out: How Can I Become A Computer Genius In 2024?
7. Decorative Plant Spy Camera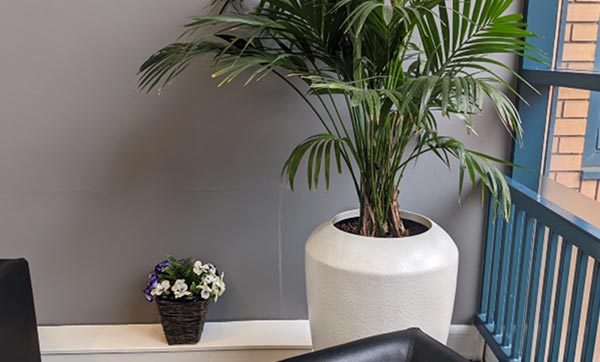 A pretty (fake) plant in a basket that has a long-lasting battery-operated 1080p motion-activated spy camera system incorporated within it. For a variety of situations in the home and workplace, a very discrete long-term covert video surveillance solution is in the form of a decorative plan.
Features:
The decorative (fake) flower box has a deftly hidden surveillance camera system.
No specialized knowledge is needed to use 'plug and play' technology that is easy to use out of the box.
Motion-activated video and audio recording is already configured (an alternative setup is made simple by the provided software widget) – Motion detection range of 4 to 7 meters.
1920 x 1080p at 30 frames per second for the video (High Quality)
8. Hidden Spy Camera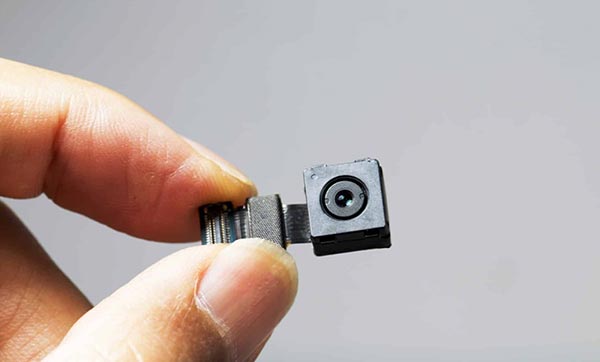 One of the most used spying gadgets. It is very convenient for anyone who wants to spy.
Features:
Excellent battery-powered pinhole spy camera and recording option that is self-contained.
Incorporated into a stylish, modern wall clock with a variety of locations in mind.
Produced in the UK.
Well-designed and completely covert installation.
Technology that really is easy to use and needs no specialized knowledge.
Create a motion-activated video setup (with audio), keeping a standard record.
1280 x 720p At 20 frames per second video quality.
It will record flawlessly in the daytime but features an automatic night mode switch for when the lighting in the transmission range becomes very low.
9. COOMAX Mini Hidden Spy Camera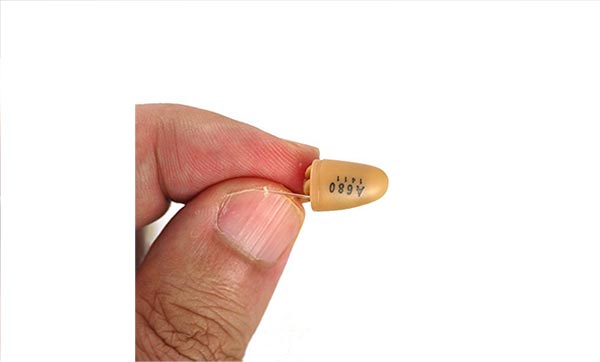 Coomax is the coolest gadget for today's world. It is a wireless earpiece with a wireless inductive receiver that helps in the transmission of signals through electromagnetic induction. You can easily stay connected to another person on the other line without getting noticed.
Features:
Nearly all gadgets are compatible.
Inductive electromagnetic signal.
Supports FM, mp3, and phone calls.
A clear and loud voice.
Modest and light.
Simple and secure to wear Simple to conceal.
10. USB Spy Camera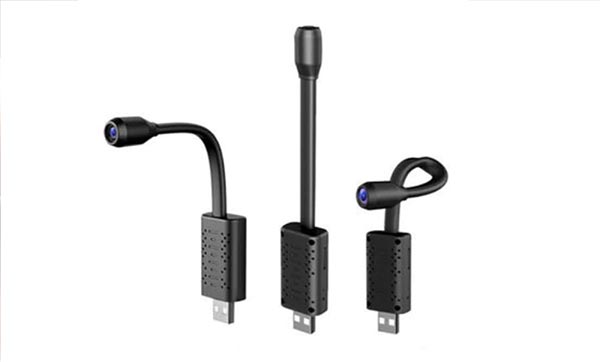 Whether connected to a computer or otherwise, this USB spy camera with motion detection recording will capture HD video and audio. With a swivel lens and a lengthy battery life, it is a potent portable device. Ideal for covert body-worn surveillance because it can record anything and be clipped to a shirt pocket or a desk.
Features:
An ideal portable and adaptable video recording device is the USB spy camera with a micro SD card.
Authentic high definition (720P) Video Recording (1280 x 720 resolution) – with excellent audio.
Motion Sensing Available recorded or manual recording modes Video in MJPG and AVI format.
16 Mbps for video, 128 kbps for audio, and a maximum frame rate of 30 frames per second. Sample frequency: 8000 Hz.
In order to accommodate vertical or horizontal recording, the camera lens will rotate by 0–90°.
11. Tissue Box Voice Recorder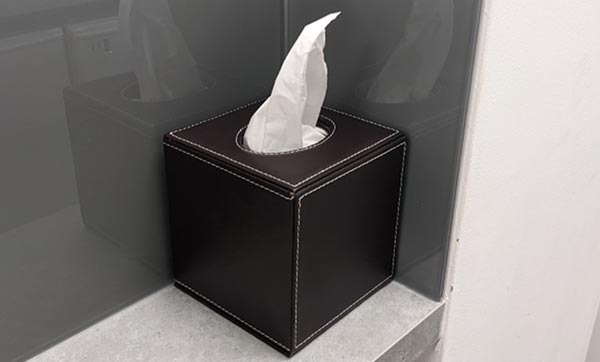 This stylish brown leather-look cube tissue box holder has a completely hidden, in-built sound-activated long-term recorder. A very covert, quickly deployable audio surveillance system for the home and workplace.
Features:
Tissue box holder in the color of brown leather with a high-quality audio recorder.
The audio recording technology is discretely integrated into the base, out of sight, and without any outward indicators.
Voice (sound) activation is the default setting, so there is no need to store any sound recordings. – records using the MP3 format at a 64Kbps bitrate.
Ability to capture audio in crystal-clear clarity with auto-level control.
Amazing standby time of more than 152 days—more than 5 months!
Up to 144 hours of impressive recording mode battery life.
Recordings with time and date references let you know when certain things were uttered.
Conclusion
We have listed down all sorts of spy gadgets that you can use. These all have high surveillance quality with good features that can be used to gather information. You can find these products on different e-commerce websites.
Don't Miss: Google Snake Game Mods 2024
FAQs (Frequently Asked Questions)
Q. What devices are used for spying?
Ans. Although today numerous high tech devices are available, some of the most common ones are:
GSM Bugs
Miniature Voice Recorders
Night Vision Binoculars
Hidden Spy Camera
Q. What is the most important gadget for a spy?
Ans. A hidden camera is the most important gadget for anyone who wants to spy. You can easily use it without getting noticed.
Q. What technology do spies use?
Ans. In their line of work, spies have to use high tech spy gadgets that help them in their surveillance. Mostly, they use all sorts of hidden cameras.