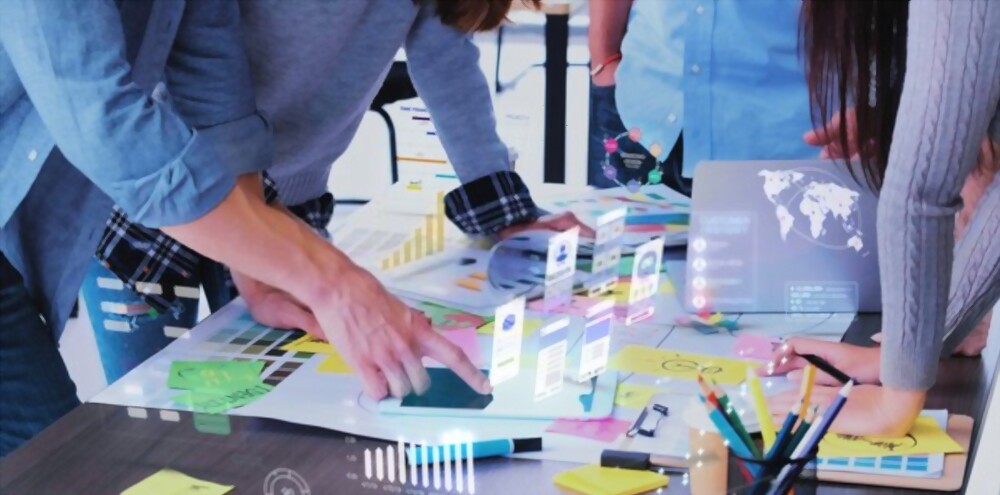 If you are a website owner, you must be well aware of the core principles of good brand marketing that impact your business positively. The expertise, authoritativeness, and trustworthiness of E-A-T help you ally with your marketing communications colleagues and further expands your business to a great extent. Brand marketing is a long-term strategy that includes every aspect of your brand. Most businesses throughout the globe pay utmost attention to this because they want their potential customers to know who they are and what they provide. 
The primary purpose of Google E-A-T is to improve the overall brand recognition, awareness of products and services, consideration towards purchasing from you and growing the local customer base by adding value. This is only achievable by persistently communicating the identity of your brand in meaningful yet interesting ways. For instance, whenever you think of a brand like Unilever, what comes to your mind? 
Beauty products? Personal hygiene? Refreshments? Food? Home care products? Or All of them? Well, consumers know the Unilever brand because it engages them in a consequential way. And every business's topmost priority should be to make users trust them in the best possible way. 
Grow Your Website's Google E-A-T By Carrying Out Effective Brand Marketing 
Businesses all over the world are focusing on creating and marketing their tangible assets. With the span of time, assets will be considered entities by search engines. Entities can be easily marked up with schema, links, citations, and references. All of them contribute to an ever-growing data set of tangibles. Whenever it comes to improving E-A-T through brand marketing, all the brand assets including vision, marks, values, slogans, and catchphrases have the power to become entities. 
A Step-By-Step Marketing Process For E.A.T signals improvement 
All the below-mentioned steps are the indicators or signals defining the level of responsibility and maturity that most of the larger organizations have in our society. These brand behaviors create a level of trust in customers. Therefore, it makes sense that all the well-renowned brands need to match a query so that they can rank high on Google. A better clickthrough rate means the search engagement is higher which further leads to greater potential for paid advertisement clicks. Hence search users, advertisers, and Google have a great experience all together. SEO and EAT work side by side to make your customers realize your website is dependable and authentic, and they can purchase from you with the involvement of zero risks. 
Either create or evaluate all the marketable assets 
It includes the summation of all the identity components, values, visions, and assets. If you are a start-up business, this must be an exciting time to define everything with a lot of enthusiasm. However, if not, it is never too late to begin working on this aspect to grow your business. 
Assets become entities 
An asset that is consistently defined, named, referenced, and marketed ends up becoming an entity. When Google starts considering your assets as entities, it can easily understand when a search user might be referring to your asset instead of word or text. If entities are exclusive like trademarks or inventions they get more noticed on the search engine results page. 
Entities can be marked up 
Structured data is gradually becoming the new rule of websites. There is always a schema for it if it exists. Markups usually accelerate the time that triggers the recognition of an entity. 
Why Does Google Care A Lot About Brands? 
Google tends to care about brands because potential customers tend to care about brands. While Google E-A-T is a relatively new concept, this update has been favoring brands. Great brand activities and behaviors develop a variety of trust signals. It matters to a great extent because it is an example of giving customers what they want. The future marketing research study suggests that seven out of ten people purchase from brands they trust and stop purchasing when the trust is broken. There is an immense need for brands to have instantly recognizable identities. It helps them expand their reach and engender trust. 
Final Thoughts 
Staying on Google's good page is not as difficult as you think it is. A firm dedication to delivering phenomenal content will work for the E.A.T. of your business. If you have still not integrated your brand's website into all aspects of marketing strategy, then now is the time to commence. It's never too late to take your brand to the next level. Indisputably, high-quality products and services are crucial to standing out, but a strong brand marketing strategy helps you accomplish all the desired objectives. Focusing on the SEO and EAT of your business means grabbing the attention of more and more people toward your brand. 
FAQs 
How does google know if the content is authoritative? 
If a webpage receives many links from web pages about similar topics then the webpage can be considered as being authoritative. 
How does the E.A.T. does the concept translate to better ranking? 
Once E-A-T is understood, publishers will have a clear idea of how to improve and optimize the content. 
Is E-A-T important for SEO? 
Demonstration of a good E-A-T in the off-site and on-site of your website will potentially help in increasing your rankings. 
What is E-A-T in terms of link building? 
It helps Google Quality Reviewers in assessing how beneficial the page is in answering queries and giving solutions to their problems.