In today's digital landscape, privacy and security have become extremely important, especially when it comes to messaging. While there are tons and tons of messaging applications available that claim to offer end-to-end encryption, sometimes an extra layer of security is needed. That's where secret messaging apps that look like games come in.
These applications offer a fun and engaging way to communicate with friends and family while also keeping your conversations private and hidden from prying eyes. In this blog, we will explore some of the best secret messaging applications that look like games and what makes them stand out from the rest.
Creative Secret Messaging Applications That Appear As Gaming Applications
A wide range of messaging applications claim to offer secret messaging features, but many of them might contain unwanted ads and spying software that could potentially compromise the security of your messages. Therefore, we have compiled a list of messaging applications that we believe are safe and reliable for secure communication.
1. Confide – Top Secure Messaging App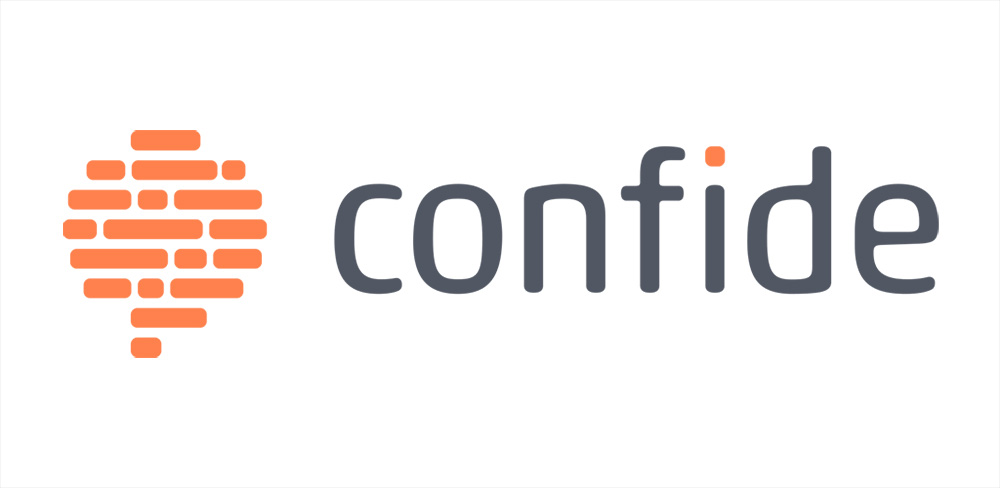 Confide is an excellent option for those who value privacy and security in their messaging application. With end-to-end encryption and a password protection feature, you can trust that your messages will remain confidential.
Additionally, the application's disappearing message and incognito mode features an additional layer of security. Another feature that stands out this application from the rest is its spy protection feature, which allows you to read messages line by line using your finger, ensuring that no one can take screenshots or access your messages without your consent.
It's no surprise that Confide has over 1 million downloads. While the application currently holds a 3.5 rating on the Google play store, it remains a top choice for anyone seeking a secure messaging application.
2. DoubleApp – Hide Social Media App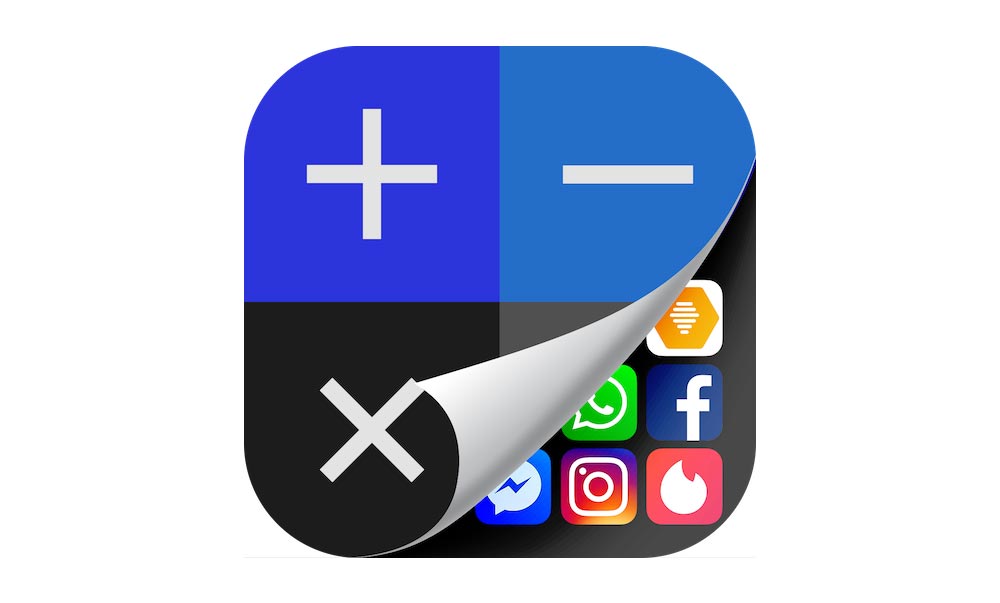 DoubleApp is a convenient solution for those who want to keep their sensitive information hidden from prying eyes. It allows users to hide applications, messages, photos, and videos in a secret vault, accessible only by entering a new code. The app icon is disguised as a calculator, providing an added layer of security.
Popular messaging apps like WhatsApp, Facebook, and Telegram can be easily hidden inside DoubleApp, ensuring that conversations remain private. Notifications for incoming messages are discreet, and photos and videos can be hidden directly from the gallery.
DoubleApp is available for free on the Google Play Store and has already been downloaded over one million times, with a rating of 3.8 stars. If you're looking for a way to keep your personal information secure, DoubleApp is worth considering.
3. Plato – Games and Group Chats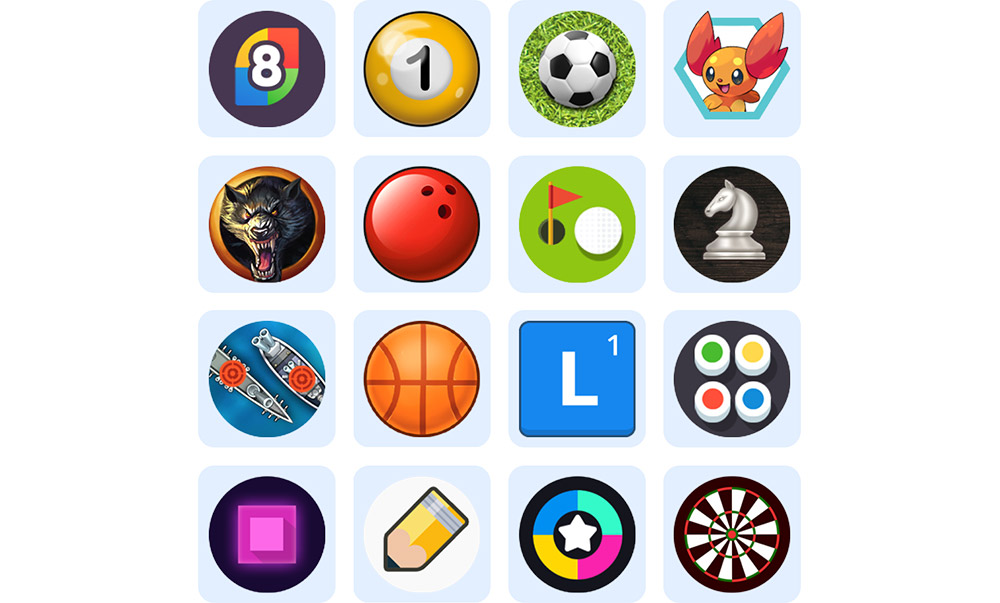 Plato is an excellent cheating secret chatting application designed as a game, making it ideal for keeping conversations private. You can access the application without registration, providing complete anonymity and immediate entry.
With over 45 multiplayer game options in various categories, the application's game library is frequently updated, ensuring that you always have something engaging to play. The conversations within the app are private, and up to 250 people can participate in a game while chatting.
Plato doesn't play any ads, and real-time notifications ensure that you never miss a message. Additionally, the app provides opportunities to make new friends through various game competitions, allowing you to get featured on the leaderboard.
Plato is available for download from the Google Play Store and has already been downloaded over 10 million times, with a 4.3 rating.
4. Dust – Private Messenger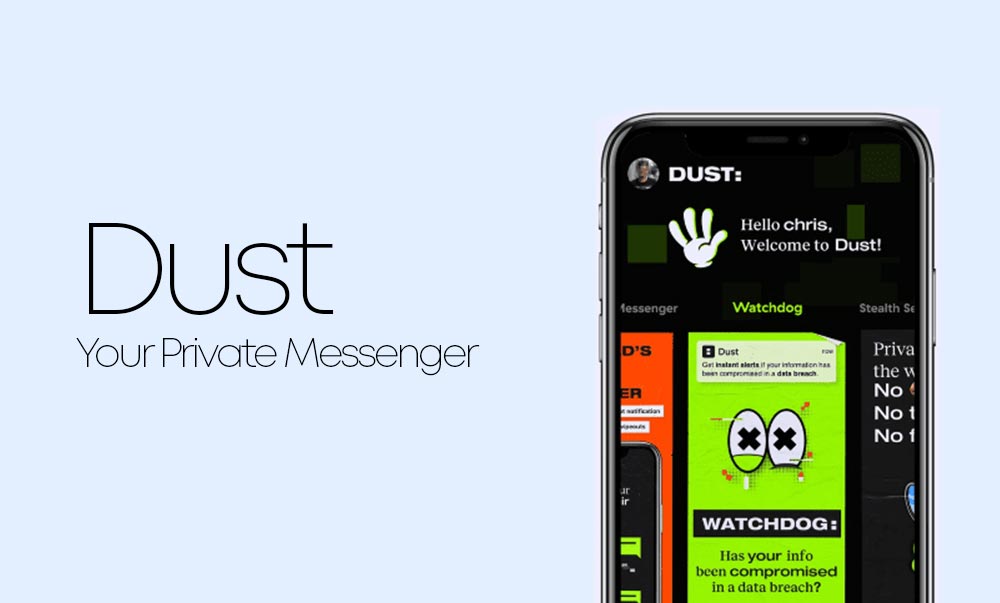 Dust is a remarkable messaging application that offers a discreet way to communicate with your loved ones without the fear of being spied upon. It is perfect for individuals who value their privacy and want to keep their relationships under wraps.
With its unique ability to look like a game, Dust is the perfect choice for you to keep your conversations private and protected.
The Dust has impressive end-to-end encryption technology that ensures maximum security for your messages. Whether you're sharing personal, financial, or romantic details, you can be sure that your information is safe from data-spying agencies and other malicious actors.
Another fantastic feature of Dust is its ability to unsend messages, giving you complete control over your conversations. Plus, all messages are automatically erased after 24 hours, ensuring that your conversations remain private and secure.
In addition to this, if anyone takes a screenshot of your conversation, Dust will notify you, adding an extra layer of security. With over 500K downloads and a 4.0 rating on the Google Play Store, Dust is undoubtedly a fan favorite.
So if you're looking for a discreet messaging app that prioritizes your privacy, look no further than Dust. It's the perfect tool to keep your relationship private while enjoying complete anonymity.
5. Secret – Secret Video Chat With Friends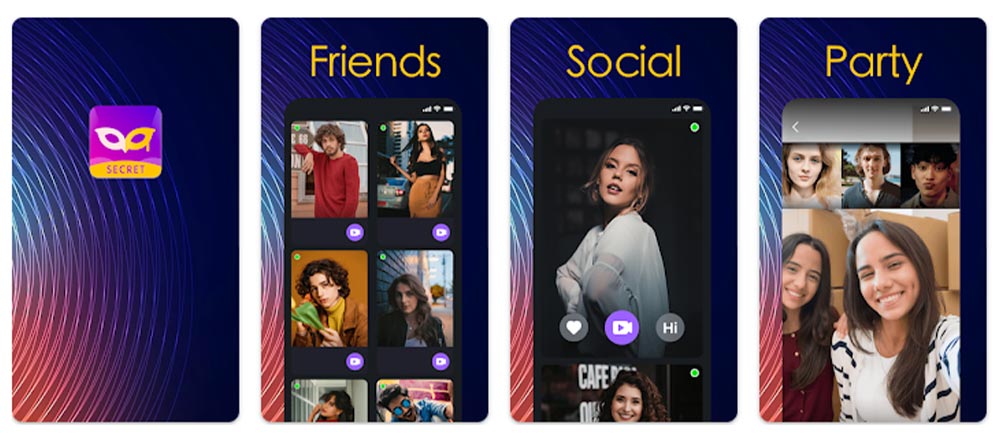 Looking for a platform to expand your social circle and make new friends through live video chat? Look no further than the Secret app! With its sleek, anonymous interface, you can connect with new people and start a conversation through private video calls or traditional text chatting.
What sets the secret app apart is its emphasis on privacy and security. You can rest assured that your personal details will remain hidden as you engage in secret discussions with potential friends. Plus, the application's instant translation feature makes it easy to connect with people from all over the world, breaking down language barriers and helping you forge meaningful relationships.
Whether you are looking to make new connections for dating or simply expand your social circle, the secret app's instant matching features make it easier than ever to find like-minded people who share your interests and values. So why wait? Download the Secret app today and start building new friendships that could last a lifetime.
6. WickrMe – Free Private Messenger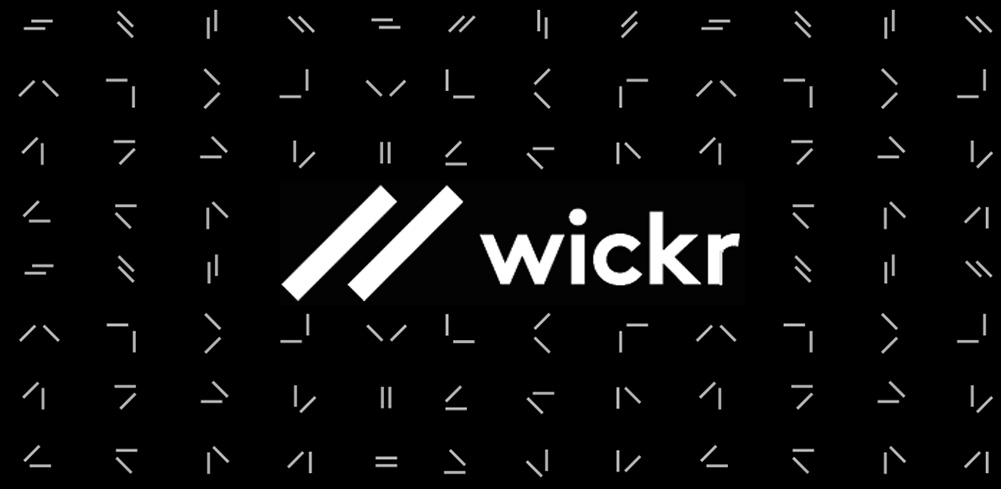 WickrMe is a secure and fully encrypted game-based messaging app that has earned a reputation as one of the best ways to keep your messages confidential. Whether you need to protect sensitive information or simply want to keep your conversations private, WickerMe is an excellent choice.
WickrMe stands out because of its user privacy. With no requirement for a phone number or email address, your personal information remains safe and secure. Your messages and contacts are stored only on your device, and every message you send is end-to-end encrypted, ensuring that no one can intercept or access your communications.
You can even set an expiration time for each message so that it will automatically be removed after a certain period, further ensuring that your conversations stay private. And with the ability to communicate with up to 10 people at once, you can easily communicate and collaborate with the team, all while keeping your messages secure.
With over 5 million downloads and a 3.9 rating in the Google Play Store, WickrMe has proven itself as a top choice for private messaging. If you value your privacy and need a reliable way to keep your messages secure, Wickr Me is the app for you.
Wrap Up!
The aforementioned applications cleverly disguise themselves as games or other inconspicuous applications, so no one will know that you are using them to communicate securely. Some even come equipped with an auto-delete feature, ensuring that your messages are completely wiped from existence after a certain amount of time.
With private messaging apps, you can trust that your conversations are kept private and protected from predators and prying eyes.
Don't forget to read our more articles: