Do you want to know? Who are the best tech YouTubers in the world?
So let's dive into this article. I have shared the 12 best video creators on YouTube, who are not only the best in making tech videos, but also the best explainers and influencers as well.
World's Best Tech YouTubers In 2023
In the past few years, YouTube has gained tremendous popularity among users. It is not only used for entertainment purposes but it covers a wide range of video topics. Be it food, travel, tech, or fashion.
Users from all around the world are active on YouTube because it provides diversified information on any topic. It stands next to the Google search engine as it can help to deliver content to a large extent.
Due to continuous innovation in the tech industry, users find tech-related videos and content more interesting. If you are interested in tech-world, the following are the best tech YouTubers of 2023 you can follow to keep yourself updated with recent technologies.

MKBHD, an American Youtuber, who started his tech YouTube channel in 2009, is considered the father of technological reviews. His blogs cover all technological devices starting from the latest gadgets, AI tools, electric cars, and home tech.
Not only he provides credible information but he makes his videos engaging with his humor and charming personality. He has interviewed the well- known personalities and is really good at what he does.
Tech users loved his reviews as they are in detail covering every aspect like features, and benefits. He has made a strong position in the tech industry with loyal subscribers which are approximately about 16 million.
If you are crazy about tech, his YouTube channel is something you should check out.

Linus Tech Tips has a dedicated team that works on creating informative videos for all age groups. They provide a step-to-step guide for a variety of tech gadgets. They make their videos engaging by playing with curiosity.
As they are professionally curious, and they love to dig deep into anything related to technology. They connect with their fans on a personal level by communicating a similar hobby to them.
Apart from LTT, they have three more tech-related channels. One of them is Short Circuit, where they post shorter videos about product reviews. Second is Tech Quickie which is more like a news channel. Here, they post daily updates regarding the tech industry. Then they have Mac Address that has posts related to Apple products.
This channel segmentation saves users time as they can easily find out what they are looking for. It has also enhanced LTT visibility and has built an understanding between them and their users.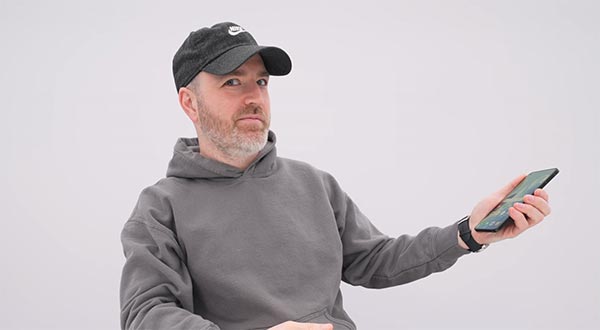 Lewis George, a Canadian YouTuber is known for his unboxing videos. He makes users feel that they are the ones unboxing the latest gadgets. This gives a next-level user experience.
As not every person can afford to buy the latest tech gadget. But, when they watch a video that engages them with their interest. They feel overwhelmed, this helps them to increase their knowledge about the developments in the tech industry.
Lewis gives consumers the pleasure of knowing the gadget on a personal level. This has led him to rank higher in terms of other Tech YouTubers. He has a total of 18.2 million subscribers with an estimated 4 billion views.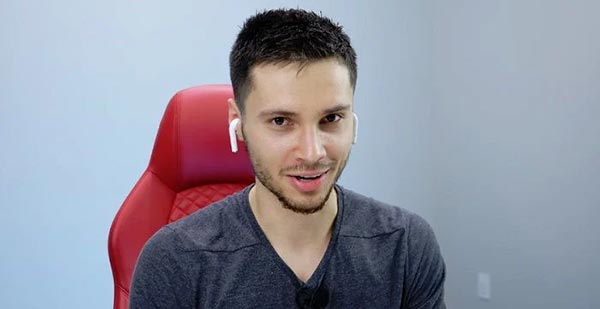 As the name suggests, this YouTube channel shares videos that are centered around Apple phones and gadgets. Filip Koroy provides his users with deep knowledge of any new Apple product.
Apple itself is known for its innovative products and is the top company in producing tech gadgets. Due to its innovative features, consumers are crazy after Apple. But, on the other hand, people still need proper guidelines to know and use these gadgets.
Although numerous blogs and channels cover common queries of IOS users. But, " Everything Apple Pro" is a platform that can keep you updated with any recent changes or developments in IOS products and services.

Austin Evans is another American YouTuber who started his YouTube journey in 2007. He initially targets game tech and achieves an identity for his enlightening and informative videos.
He gradually moves towards the latest gadgets which include smartphones, laptops, and other technological gadgets. By doing so, he broadens his target audience by covering all tech innovations.
Apart from his quality content, he gives honest and reliable reviews about tech gadgets. Therefore, users not only enjoy his videos but trust his opinion and reviews about any tech product.
He is also active on different social media platforms, where he shares his thoughts about the recent changes, trends, and developments in the tech industry. Thus, he also serves as a social media influencer.
If you are a gamer, you should check out his YouTube channel. He has a strong grip over game tech which can provide you with valuable insights.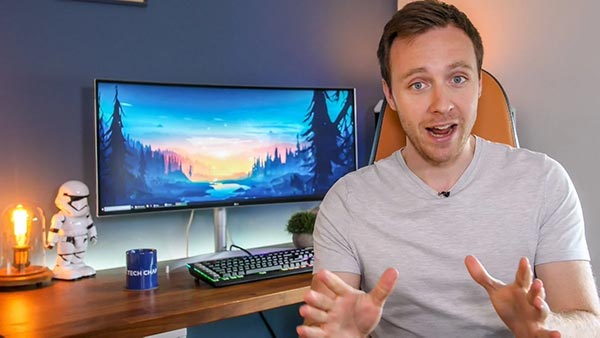 If you need help, with the purchase of any tech-related product. Then Tom Honeyands is your guy. He provides a deep analysis of any new gadget or tech-related product that is new in the marketplace
He ensures to cover all the benefits and additional features that a particular gadget can provide its users. This helps users to reach a conclusion, where they can decide which product to buy. As they are provided with a thorough analysis and comparison.
Users rely on The Tech Chap for their genuine advice and opinions. That creates a significant impact on consumer buying decisions.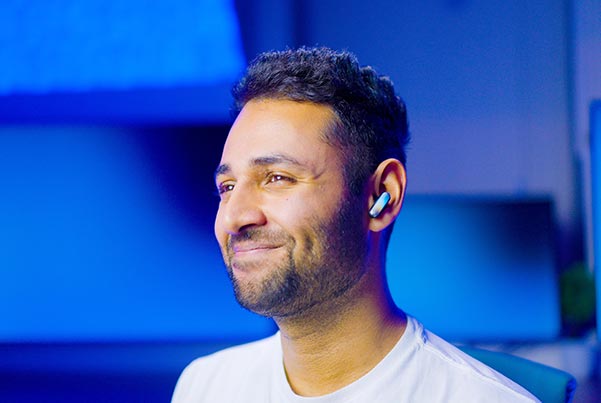 Arun Maini, a British YouTuber creates content related to tech gadgets and electronics. He started his YouTube channel when he was in college. Although he has studied economics, due to his high interest in the tech world, he started his YouTube channel.
MrWhoseTheBoss' YouTube account, which has around 13 million subscribers as of February 2023, includes a variety of testimonials, tutorial videos, and feedback. He is well-known for his detailed analysis, informative videos, and transparent reviews.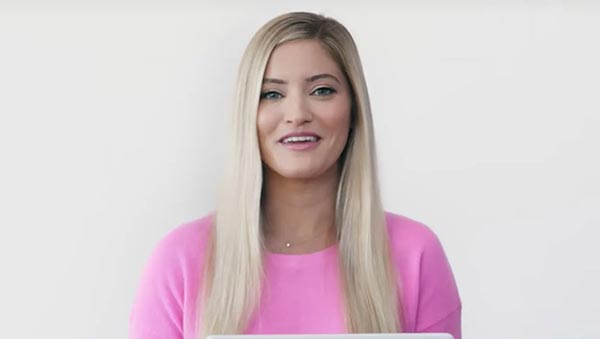 Justine Ezarik also known as iJustine started her YouTube channel in 2006. She is one of the top successful female tech YouTubers and inspires women following her career path.
Her media content ranges from product reviews to cyber hacks and tips. iJustine has lately launched a program called 'Vlog University with iJustine' that teaches her subscribers about tech vlogging.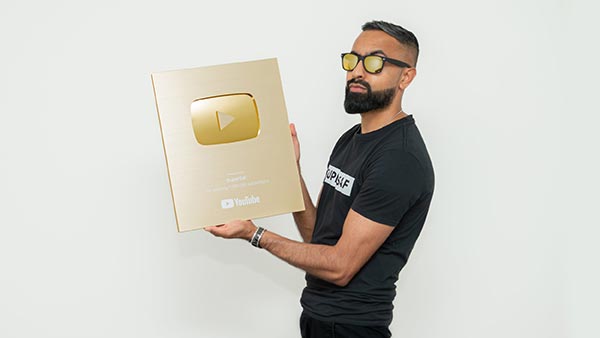 Now moving on to the next tech YouTuber. Safwan AhmedMia is known for his valuable evaluations and feedback. He posts tech-focused content that also includes the unboxing of big brands' tech products.
Apart from giving an honest review on different gadgets and crazy tech innovations. His YouTube channel contains extensive comparisons of various smartphones, game tests, and other tech devices.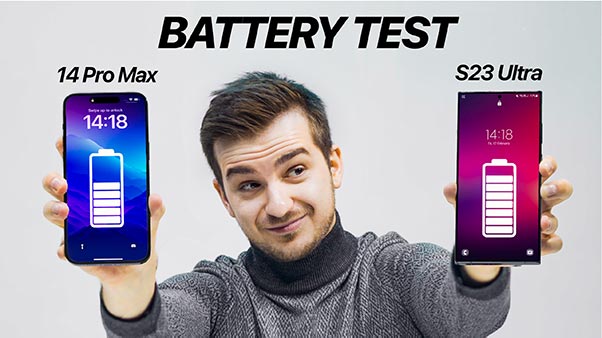 Daniel makes pleasing tech videos and reviews that revolve around smartphone recommendations and purchase advice to check out the latest tech devices and apps.
His videos are very engaging for consumers who are tech maniacs. His content appears to be unique and specific tech-related that viewers like to see. His successful blogging is reflected through his highly viewed videos and high subscribers.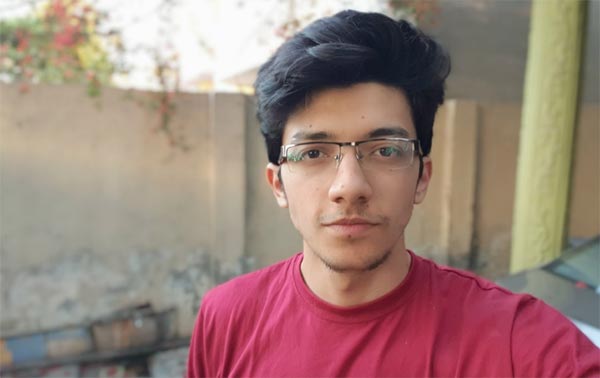 XEETECHCARE run by Zaryab Khan, offers high-quality reviews, first impressions, and unboxing videos for mobile phone devices. He is passionate and tech-driven which helps him to create appealing and useful content.
Compared to many other top tech YouTubers, Zaryab Khan has fewer subscribers according to his potential and talent for making tech videos. Soon, he will sustain his channel image among tech users.
Apart from his broad knowledge, his humor fascinates the audience. His captions are also very captivating that pursue users to watch the whole video. His videos include high visuals that will surely grab your attention. You must give it a try!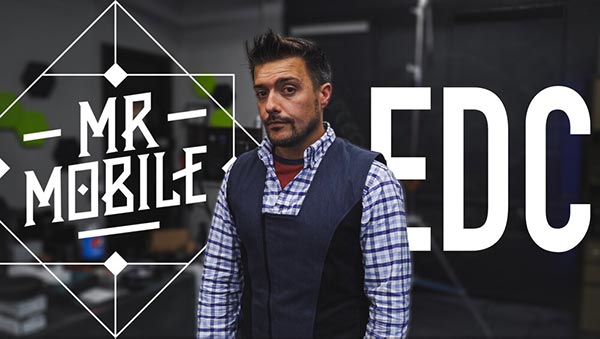 Michael Fisher has a childhood obsession with science fiction. He has spent years on reviewing technology and then came up with the idea of a YouTube channel. He never stops posting from that point.
His videos also offer an in-depth analysis of different tech gadgets. Other than the ordinary stuff, he announces limited tech deals and discounts. His videos are detailed that cover everything: features, feedback, and a guide to use.
Conclusion
The tech industry is the fastest-growing sector with continuous innovations. The increase in demand for tech devices has created intense competition in the marketplace. Thus, it is difficult for users to decide which products to buy that fulfill their needs and purpose.
That's where they carry out research to ensure they can make the right decision. YouTube channels serve as a primary source of information for consumers. They not only get valid feedback but they get a personalized experience through the unboxing tactics.
If you are not much aware of tech, you can subscribe to any of the tech YouTubers to get the know-how about the trends and innovations in the tech industry. As you cannot survive without technology today!
FAQs (Frequently Asked Questions)
Q1. Who are the most famous tech YouTubers?
Ans. Here you go:
MKBHD
Unbox Therapy
Austin Evans
MrWhoseTheBoss
Linus Tech Tips
Q2. Which YouTube channel is best for technology?
Ans. Linus Sebastian, a Canadian tech YouTuber, has four channels (Linus Tech Tips, Techquickie, TechLinked, and Channel Super Fun), with over 14 million subscribers on his Linus Tech Tips channel alone.
Q3. Who is the best and people's favorite tech YouTuber in the world?
Ans. People love MKBHD because he truly knows his stuff when it comes to technology. His deep knowledge and expertise in the field make him a reliable source of information. What sets him apart is his genuine and down-to-earth approach. He doesn't sugarcoat his opinions or play favorites; he tells it like it is. And let's not forget the production value of his videos!
Q4. Do Tech YouTubers get free stuff?
Ans. Sometimes, brands send YouTubers to promote their products. As people follow them and they can impact consumers buying decisions.
Q5. How do tech YouTubers typically monetize their content?
Ans. Tech YouTubers usually earn via Ad monetization, Affiliate Marketing, Sponsorships, selling Merchandise, Donations, Brand dealing, Public Speaking, etc.
Q6. What type of content can I expect to find on tech YouTubers' channels?
Ans. Usually, YouTubers publish below types of videos or content:
i. Reviews
ii. Tutorials
iii. Tips and Tricks
iv. News Analysis
v. Product Comparison
vi. Gaming
vii. Interviews
Q7. What criteria should I look for when selecting a good tech YouTuber?
Ans. A good Tech YouTuber should have a grip, knowledge, and expertise on Tech. If he/she publishes quality content with consistency, then you should go for it.