Video production is a world of countless opportunities catering to effectively communicate a message or tell a story. With many professionally established video production companies established today, especially in Dubai, you must choose the right one that can accurately fit your needs.
In this blog, we are gonna discuss some of the top video production companies in Dubai that are ruling the world of filmmaking in 2024.
Introduction
The process of video production is a complex procedure that comprises several stages. With pre-production, production, and post-production, many facets and angles are needed to take into consideration while filmmaking.
Video production starts with idea generation and follows to take the shape of effective visual content that can successfully communicate with the audience. Powerful video production can connect people and engage them emotionally.
There are some aspects to consider when you are creating video content. The script, cast, lighting, and equipment you use are going to decide whether your video production is efficacious or not.
Seeing the intricacy of video production, it is salient that you consider taking the assistance of a professional video production company in Dubai that can accurately follow through with your requirements.
Top 6 Video Production Companies In Dubai
Here we are discussing some of the top video production companies in Dubai in 2024 that will help you in making the right decision:
1. Framez House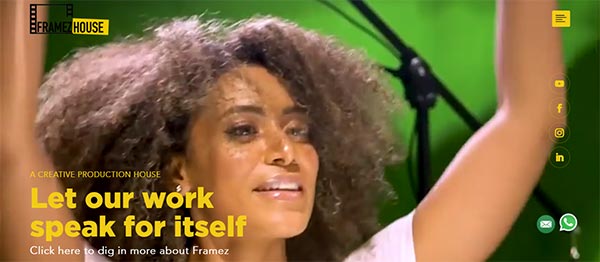 This is a production house that is laced with professional video production, photography, post-production, and motion graphics services. Created with a passion for capturing the world with the eyes of a lens, Framez House has been providing tremendous video production services for years now.
The main objective of Framez House is to give individuals a chance to materialize their dreams into reality successfully. From video production to motion graphics services, Framez House is helping people in achieving and capture their dreams.
The varying services of Framez House include but are not limited to aerial video production, corporate video production, commercial video production, food photography, e-commerce photography, editing, animation video, visual effects, etc.
Framez House is the true representation of creativity coupled with the latest technology. If you are looking to make a great impact with powerful video production in 2024, look no further, Framez House is the answer.
Framez House has also worked with some Dubai's giants including du.ae, Huawei, HONOR, L'Oréal, UAE Prime Minister Office etc.
2. Film District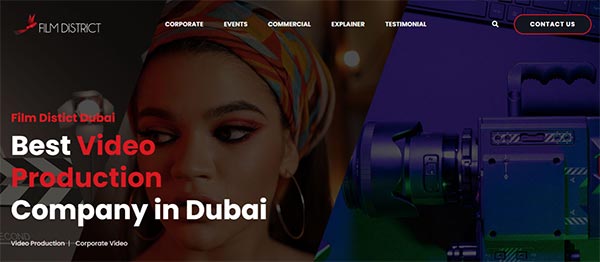 An award-winning video production company in Dubai, the Film District is famous for its powerful video production services. From corporate to medical to commercial projects, The Film district is trusted by its clients to craft dynamic video content that can effectively deliver the message.
Event photography, social media video production, 2D/3D animated explainer video production, food, and recipe video production, and product photography are some of the notable services provided by the Film District.
The Film District is proficient in giving life to creative ideas and bringing them to life. From concept development to post-production, the Film District handles all aspects with utmost care and attention to detail. With the latest video production tools, the Film District is a great choice for video production in 2024.
3. The Company Films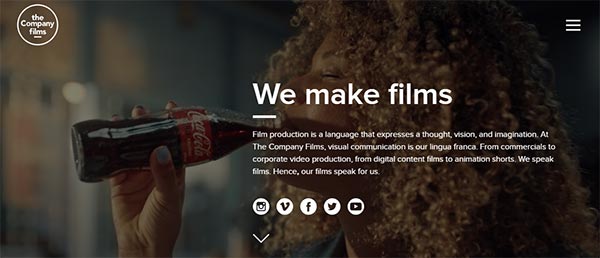 A team of unique professionals passionate about the varying forms of visual production and their creation, The Company Films is dedicated to developing high-quality videos that exceed expectations.
From corporate videos to travel series, this video production house is an expert in producing all kinds of video content. The Company Films creates concepts that give life to captivating visuals.
This production house offers a full range of services including pre-production planning, scriptwriting, casting, location scouting, cinematography, post-production editing, and visual effects. With The Company Films, you can take your videos to the next level in 2024.
4. Doleep Studios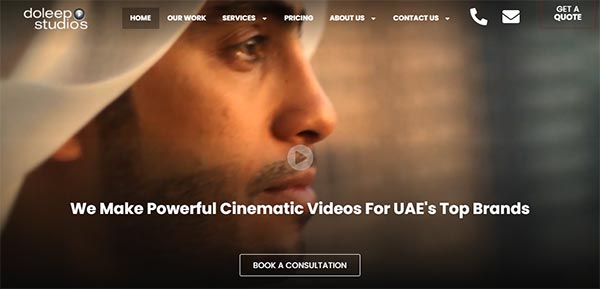 Recognized by Clutch. co as the 2020 top-rated video production company in the UAE, Doleep Studios is an award-winning and all-inclusive video production company. From corporate video production to TV commercials, Doleep Studios provides great video production services.
Doleep Studios also provide video content strategies that help in shaping the whole procedure of video production. The team of creative professionals at Doleep Studios ensures that the cinematic style of videos is not compromised under an economical budget.
As a video production company in Dubai, Doleep Studios will be a remarkable choice for professional video production.
5. Zaini Media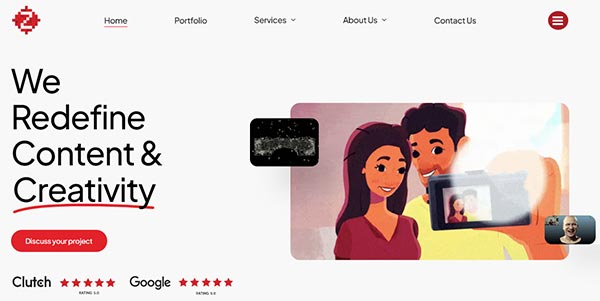 A powerful and unique video production company in Dubai that facilitates clients with exceptional video production services, Zaini Media is equipped with expert programming knowledge that helps in creating interactive video content.
The varying services provided by Zaini Media include but are not limited to TV commercials, corporate videos, mixed reality videos, etc.
With years of experience in the video production industry, Zaini Media is an expert in delivering what is expected from them by their clients. They can assure you of the best quality and innovative videos.
Zaini Media is one of the best choices as a top video production company in 2024.
6. Flick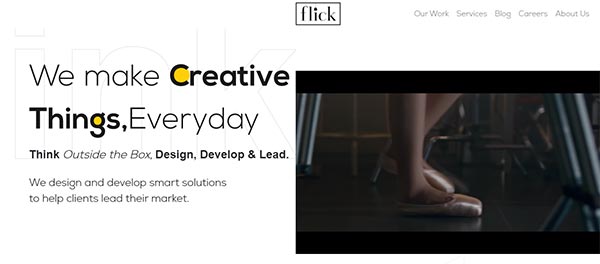 As a production company, Flick designs and develops smart visual solutions that exceed the expectations of clients. With event video production, post-production, corporate videos, and much more, Flick is an expert choice when it comes to video production.
From concept development to final delivery, they work closely with their clients to bring their vision to life and outmatch their expectations. Whether it is a social event or any corporate video production, Flick is laced with the right resources and knowledge to make the whole project a visual experience.
Undoubtedly, Flick is a prominent choice in the list of video production companies in 2024.
What Factors To Consider While Choosing A Video Production Company In Dubai?
Below, we are mentioning some of the prominent factors that you should consider while choosing a video production company in Dubai.
i. Experience and Expertise
When choosing a video production company in Dubai, study their skill sets and abilities to see whether they will fit your requirements or not. This research will tell you about their expertise and experience and how accurately they can align with your needs and requirements or not.
By choosing one of the top video production houses, you are not only associating yourself with high-quality work but also a memorable experience.
ii. Portfolio and Client List
You must go through the portfolio and consult with the previous clients of the video production company. This will give you a fair understanding of their level of expertise and work ethics.
Seeing the portfolio and the list of past renowned clients can build a powerful image, trust, and credibility for the company in your mind.
iii. Budget and Pricing
Not every video production company will fall into your budget. It is salient that you look at multiple video production companies to accurately compare their offered services with their demanded charges.
By looking at various companies, you will be able to see which company is falling right into your budget. This will help you in choosing the right company on an economical budget.
iv. Communication and Collaboration
While looking at different companies for your video production services, do not forget to look at the soft skills. You are getting into a partnership that demands smooth and honest communication and collaboration. So, you should consider this aspect greatly.
Video production companies with great communication skills will make the collaboration smooth and friendly.
v. Additional Services and Support
Your collaboration with the video production company will not simply end after you are done with their services. Instead, after-sales services and support matter a lot too. A good video production company in Dubai will offer remarkable additional services and support after the service is finished.
This way, the client is satisfied with the whole procedure and will have more chances of retention.
Conclusion
Video production is unquestionably a visual treat for everyone that establishes a deep connection. With the latest technologies, video production today has become a much more powerful tool that works to create a powerful impact on the audience.
The above-mentioned companies are some of the top video production companies in Dubai that are ruling in 2024. If you are also looking for compelling video production services, take a look at these video production companies and decide for yourself.
FAQs (Frequently Asked Questions)
Q. What are some of the top video production companies in Dubai in 2024?
Ans. Some of the top video production companies in Dubai in 2024 are Framez House, Film District, and The Company Films.
Q. What services do video production companies in Dubai typically offer?
Ans. Video production companies in Dubai usually offer services like concept development, scriptwriting, pre-production planning, editing, post-production, editing, visual effects, etc.
Q. What industries do video production companies in Dubai typically work with?
Ans. Video production companies in Dubai work with a wide range of industries including but not limited to advertising, entertainment, corporate, real estate, etc.