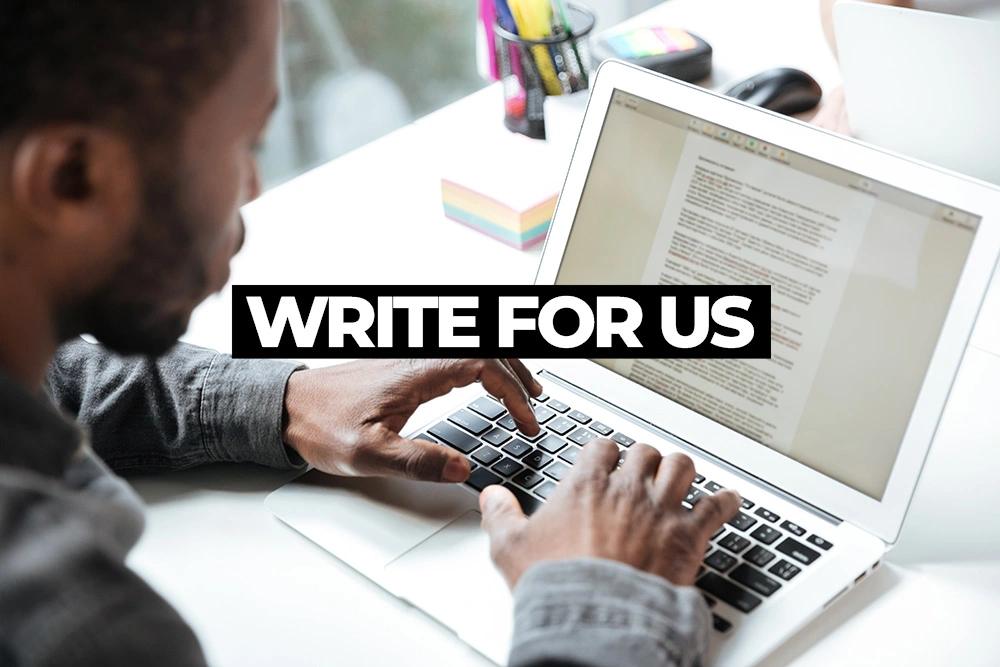 Hello, talented writers and tech enthusiasts!
We're thrilled that you're interested in contributing to our platform and sharing your knowledge with our esteemed audience. At DigitAll Technologies, we strive to provide our readers with valuable insights, informative articles, and thought-provoking content on a wide range of technology-related topics. By joining our team of contributors, you'll have the opportunity to showcase your expertise, establish yourself as a tech authority, and make a lasting impact in the tech community.
Why Write for Us?
1. Amplify Your Reach:
As a contributor, your work will be exposed to our dedicated readership, including tech enthusiasts, professionals, and industry leaders. By writing for us, you have the chance to reach a wider audience, expand your online presence, and make meaningful connections within the tech community.
2. Establish Your Authority:
Writing for our platform allows you to position yourself as an authority in your niche. Share your unique insights, practical tips, and industry knowledge to captivate our readers and gain recognition among fellow professionals. You'll have the opportunity to build your personal brand and make a lasting impact with your expertise.
3. Collaborative Networking:
Become our contributor and unlock valuable networking opportunities. Connect with like-minded individuals, engage in discussions, and build relationships that foster professional growth and exciting collaborations. Networking in the tech industry is essential, and our platform provides the ideal environment for meaningful connections.
4. Thoughtful Guidelines for Submission:
To ensure the best experience for both our readers and contributors, we have established clear guidelines for content submission:
Originality: We value unique and original content. Please ensure that your submission has not been published elsewhere and does not infringe upon any copyright laws.
Relevance: Our audience is passionate about all things tech. We encourage submissions that provide valuable insights, in-depth analysis, expert opinions, how-to guides, and trends within the tech industry.
Length and Formatting: Aim for articles between 800 and 1500 words. Well-structured and easy-to-read content is highly appreciated. Use headings, subheadings, bullet points, and visuals to enhance readability and engagement.
Language and Tone: Maintain a professional, yet engaging tone throughout your article. Avoid excessive jargon or technical terms that may alienate readers. Make your content accessible and valuable to readers from various backgrounds.
Citations and References: When referencing specific data, studies, or quotes, please provide accurate citations and include links to the original sources. This helps ensure the credibility and integrity of our content.
How to Submit:
To contribute to our platform, please go to the "Contact Us" page and fill out the form. While sending your message, please mention your purpose to send the message by using "Write for Us" keyword in your text. Once we reply you back, then we can process further and you can share the article as a Word document
We will carefully review your submission and notify you of the publication status within a reasonable timeframe. We reserve the right to edit content for clarity, grammar, and adherence to our guidelines. If substantial edits are necessary, we will collaborate with you to ensure your voice and expertise are preserved.
Note that, you have to include a brief author bio (50-100 words) and any relevant social media handles or website links you would like us to include in your author bio section.
Please note that due to the high volume of submissions, we may not be able to publish every piece we receive. Our aim is to maintain a diverse range of topics and ensure the overall quality of our content.
We are excited to receive your contributions and work together to provide our readers with exceptional, insightful, and engaging technology content. Together, let's make a significant impact in the ever-evolving world of tech!
If you have any further questions or inquiries, please don't hesitate to contact us using this form. We look forward to welcoming you.