Are you ready to create your own website design that is not only attractive but also free and provides many features?
Sounds superficial. Right?
Well, it is possible. Read on to know some of the best and most tempting Carrd templates you can use in 2024.
8 Responsive Carrd Templates for Websites in 2024
Your website solely works on the design for new visitors. Even to retain the existing customers you have, you need to be vigilant about the website design to keep them happy and actively engaged.
Carrd is a platform that facilitates users to build one-page websites easily. This allows users to create easy, simple, and highly responsive website designs. Carrd has hundreds of pre-built website design templates that you can use for immediate designing of your website.
The endless possibilities provided by Carrd templates allow you great room to unleash your creativity. When there are too many options available, you are bound to get confused about which template to choose, and rightfully so.
To help you, here we are listing down some of the best and most tempting Carrd templates for websites in 2024.
1. Resume Template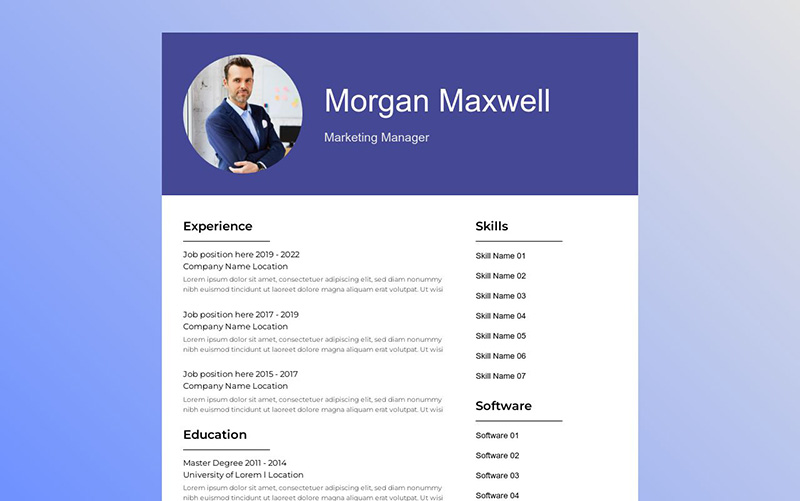 A popular Carrd template is the Resume template. Due to everything being digital today, paper resumes have been converted into digital templates. People today have their own one-page websites where they can effectively showcase their skills, knowledge, and work experience.
You can use the resume template to share your resume online. This Carrd template has different sections where you can input your personal information, education, and work experience separately.
You can ditch the old ways of creating your paper resume and instead choose this modern method that can help you professionally represent yourself.
2. Business Card Template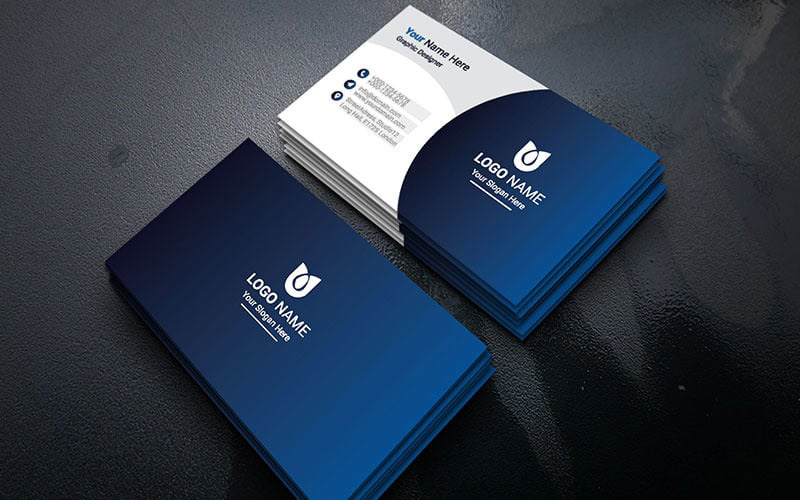 If you have a business or are planning to start one, you must have struggled with creating your business cards. The issue can be whether to go for paper cards or choose light or bright colors, or the writing must be accurate otherwise you cannot edit them after they are published and you are left with a pile of useless cards.
A great replacement for paper cards is online business cards that can easily display your business information and are quite feasible too. You can edit them easily since they are digital and send them out to your target audience whenever you want.
You can insert a QR code of any of your online platforms for your target audience to scan effortlessly. This is one of the best Carrd templates that can help you land the clients of your dreams.
3. Online Portfolio Carrd Template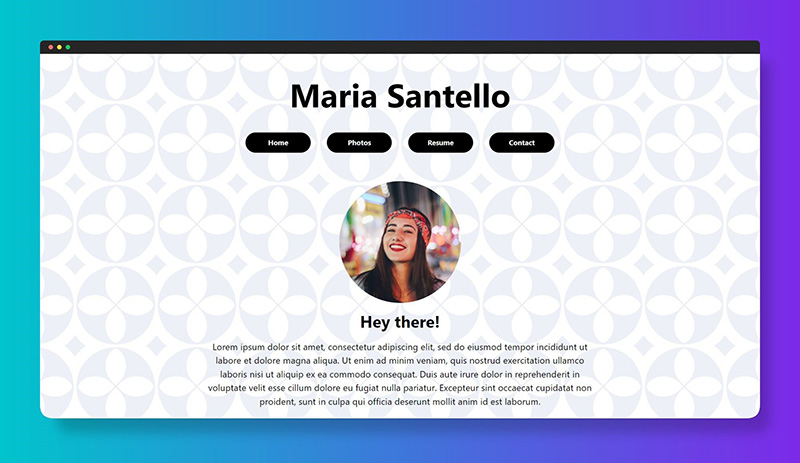 Your work deserves some recognition in the best way possible. Gone are the days when you would compile tons of papers showcasing your prior work and skills. Now, everything is digital and people like to display their portfolios online where anyone can see them and approach them easily.
This method is quite feasible as it provides your portfolios with a wider target audience. Your portfolio is not restricted to paper copies anymore and can be spread widely to anyone, anytime.
This Carrd template can greatly help you in establishing your online presence and showcasing your work to the world.
4. Landing X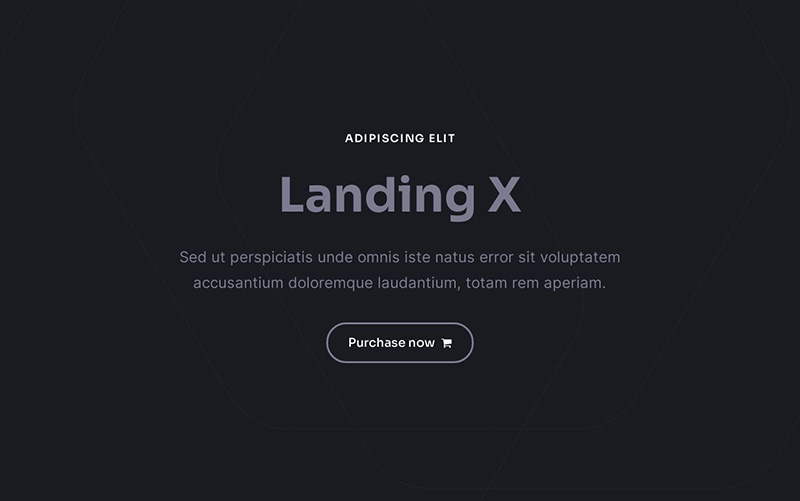 This is one of the best Carrd templates for your digital marketing efforts. You can easily create a landing page for your website by using this Carrd template. This template has separate sections for your headline, subheadings, call-to-action buttons, content, etc.
The main purpose of a landing page is to convert visitors into customers. Landing X does that remarkably well. By using this Carrd template, you can place straightforward and directive call-to-action buttons which can guide your visitors to take a desired action.
You can add any links, social media icons, or signup forms that you want to add as your call-to-action button.
5. Aesthetic Template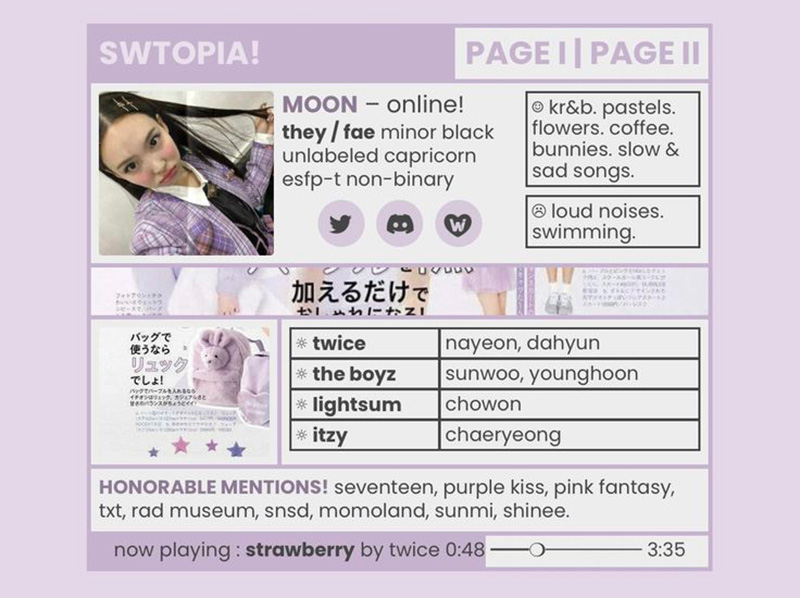 The Aesthetic Carrd template lets you create eye-catching and attractive website designs. With this template design, you can create any design you want and make changes along the way.
There are tons of different options when it comes to aesthetic templates provided by Carrd. You can choose any template that you like and edit them according to your needs.
Whether you have a business or a personal website or blog, you can find different aesthetic templates that can cater to your needs accurately. Carrd templates' aesthetics are varying in their designs and features that help you in fulfilling your different requirements.
6. Product Template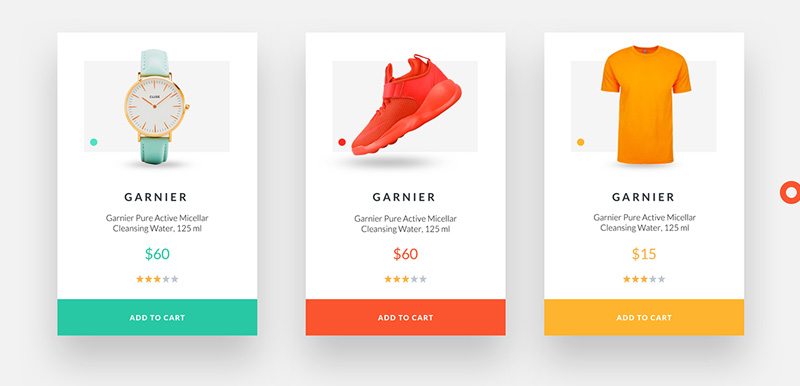 If you are running a business and want to promote your product or service, then this Carrd template is highly recommended. This template has different sections for headlines, content, and call-to-action buttons.
These Carrd templates are perfect for promoting your products and services in an attractive way. You can include different multimedia as you like such as images, videos, or infographics to effectively display your products or services.
The Product template easily allows you to display your products with their descriptions so your target audience can know everything about your products.
7. Minimalist Templates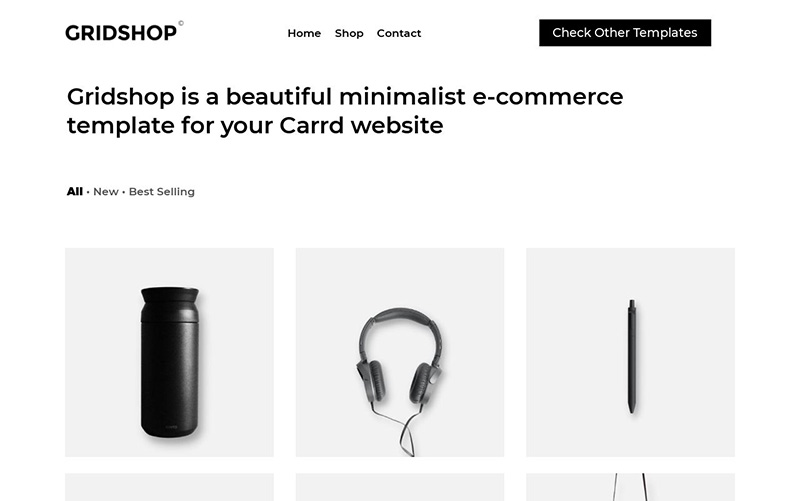 This Carrd template is great for lovers of clean and simple designs. These templates are best for people who like to keep things simple and easy. While these templates are minimal, they are not limited to their options.
These Carrd templates allow users to easily add their social icons, links, and contact information. Minimalist templates are not filled with unnecessary content, instead, they display only the most relevant information strategically.
Businesses and individuals who want a professional look for their websites can choose this template. They are best for providing an optimum user experience to visitors. Since minimal designs provide a more intuitive user interface, they are more well-received and enjoyed by the users.
8. Personal Templates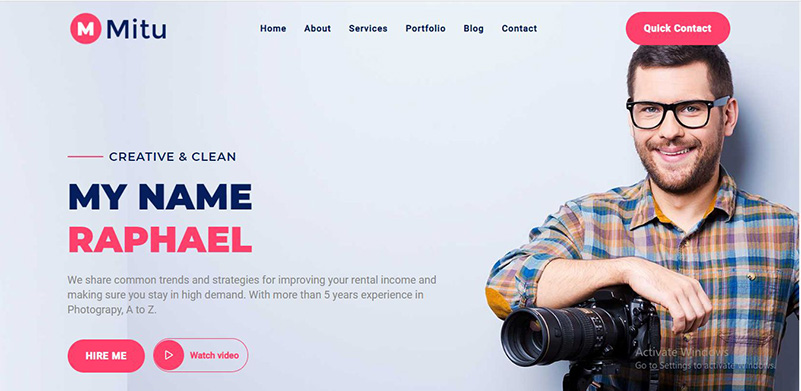 The Carrd templates are famous for their one-page websites. These on-page websites are mainly used by individuals to display their work. These templates are highly editable that allow users to add different sections for headlines, personal information, and other necessary information you may want to input.
These personal Carrd templates are best for any individual to showcase their work however they want. It gives them the freedom to be creative while effectively displaying their talent simultaneously.
When we talk about carrd templates' aesthetics, we often overlook the beauty they can provide and instead focus on functionality. Carrd templates are one of the best templates that allow you to design your website however you want and add many features.
How You Can Use Your Carrd Template Effectively?
Many individuals and designers make the mistake of not using the Carrd templates to their maximum potential. The Carrd platform provides many options and freedom to users so they can use the design to fit their desired needs accurately.
It is a highly flexible platform that provides you with easy options to design your website however you want. Here is a list of things that you can do to use your Carrd templates effectively:
1. Use High-quality Multimedia 
Whatever media you choose, images, videos, or infographics, make sure that they are of high quality. Avoid using stock images and instead, use original and great-quality photos and videos of your own products or services.
2. Make it Clean & Simple
An effective way to use your Carrd templates is to keep them simple. Do not put too much information in a small space. Use only the most important and relevant information.
3. Use Directive & Effective Call-to-Action Buttons
Your call-to-action button should effectively guide your users to the desired action that you want them to take. Make sure they only use directive and straightforward CTAs. This way, your visitors will be convinced to take the next step.
4. Utilize White Space
Using white space will take your website design to the next level. By utilizing white space correctly, you can effectively provide the right hierarchy to your content and display it in a clean manner that provides emphasis to the important elements.
The Final Word
Your website design is everything when it comes to your brand message, providing optimum user experience and driving conversions. When your website design is made from the best Carrd templates, it has the utmost potential to attract your target audience and make them stay on your website longer.
We have mentioned some of the most appealing Carrd templates you can use for your website in 2024.
FAQs (Frequently Asked Questions)
Q1. Are these Carrd templates suitable for different types of websites?
Yes. The Carrd templates that we have mentioned above, can work for any blog or website. They have great features, engaging design elements that work together well.
Q2. Can I use Carrd templates if I have no design experience?
The Carrd platform provides an easy way for inexperienced individuals to create their website design easily even if they do not possess any prior experience. You can experiment with different Carrd templates and create a professional-looking website.
Q3. Are Carrd templates responsive and mobile-friendly?
The Carrd templates are made with keeping different screens and electronic devices in mind. These templates work best across any device. They provide highly mobile-responsive websites with great resolution.
Q4. Can I integrate third-party tools or features into Carrd templates?
Carrd originally offers multiple built-in features, but it also supports different third-party integrations, tools, and widgets. Through this, you can add several functionalities such as contact forms, social media feeds, and e-commerce tools.
Q5. Are there free and premium Carrd templates available?
Carrd offers its users free and premium template options. The free templates are limited in their features and functionality while the premium ones have more advanced features, customized options etc. It depends upon your budget to choose the feasible option for your project.