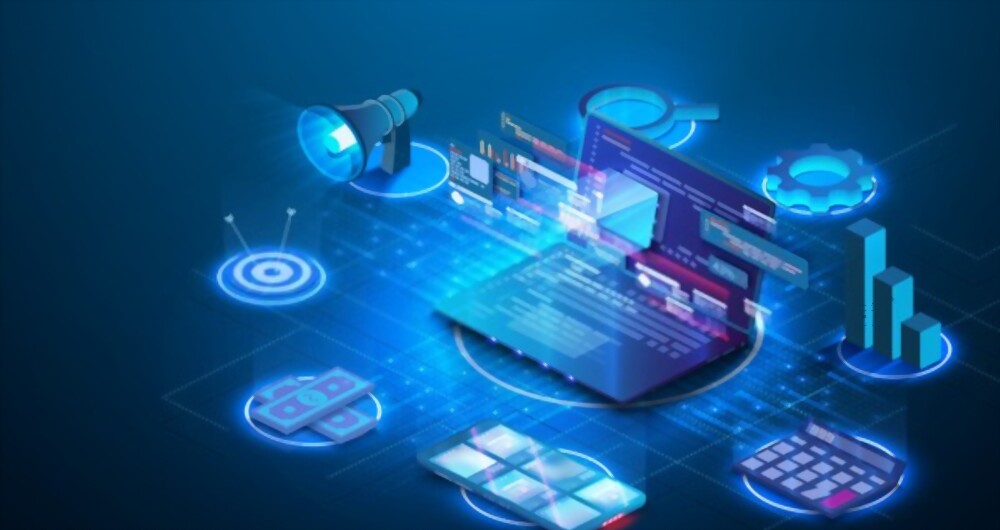 With the advent of technology and furtherance in business processes, it has become imperative to set your business apart from others by considering game-changing digital marketing tactics. Times have changed, and you have become a part of the digital era where everything is online and automated. Strategic digital marketing helps you and your brand connect with the relevant people in the right manner and accurate time frame. 
Every digital marketing strategy is made to achieve one primary goal – to make the most of the marketing budget regardless of how big or small your business is. A myriad of channels are available that can help you promote your products and services but what's the point of investing your time and energy when results do not meet your expectations? By opting for digital business marketing, your brand can reach a pinnacle of success in a very short span of time. 
The Top-Notch Digital Marketing Ideas To Scale Up Your Business! 
Outlining and defining your brand in campaigns creates a unique selling point, value proposition, and brand voice that stands out in your business operations. Choose the digital marketing strategy, set your budget, brainstorm the strategy, launch campaigns, track results, and grow your business. 
Search engine optimization ( SEO ) 
When it comes to digital marketing tips and tricks, consider SEO as a necessity. No matter where your potential customers stand in the buying funnel, it helps in adding and intercepting the target audience. Every user commences searching for new products and services with a search engine. SEO could be your business booster. " 80 percent of consumers do their product research online"

Imagine you are looking for a photographer who could do your wedding shoot, you would prefer to get it done from those photographers and studios who appear on the first page of Google, right? If your brand is not on the first page, it means it's hidden and not the first sight of customers. By choosing SEO as a primary part of your strategic digital marketing, you can increase your client base and generate more revenue. " Only 25 percent of searchers advance to the second page of search results". " Around 75 percent of searchers click on the first result".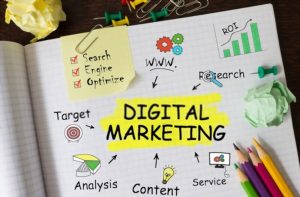 Pay-per-click ( PPC ) advertising 
This type of advertising is entirely reliant on auction-based systems. It is one of the digital marketing tactics where you bid the keywords because you want your advertisement to show up. This way your ad comes on the screen whenever a user searches your mentioned keyword. So, when a user clicks on your ad, you have to pay for the peculiar click then. You do not have to pay for the space of an advertisement, you just have to pay for the results.

Google handles above 60,000 searches per second so this platform is perfect for strategic digital marketing. Return on investment is guaranteed if you invest in Google advertisements. Sometimes PPC and SEO work concurrently to help you accomplish your desired goals. " Businesses earn $8 for every $1 spent on Google ads". " Users that click on ads are 50 percent more likely to buy a product". 
Intending to connect with the audience and double conversion rates, content marketing is one of the effective digital marketing tactics to use. It's a long-term and continuous strategy that results in an impressive return on investment. It targets every stage of your funnel by getting leads, clients, and conversion rates to your business. 
Whether your business's website or the page has promotional or informational content customers have the power to purchase from you by reading the content so always ensure to write relevant and on-point text. " More than 60 percent of users prefer companies that create content". " Content marketing generates 54 percent more leads than traditional marketing". 
Companies all over the world are considering email marketing to be one of the most effective digital marketing ideas. This kind of strategy has the potential to increase your revenue, client retention, and brand awareness. It also shows that your website or page users like promotional emails.

The segmentation of the audience, designing of emails, and personalized touch can also maximize the results you get from these kinds of strategies. " Features an average ROI of $44 for every $1 invested". " Creates 50 percent more sales than other lead generation methods". 
If you invest in social media marketing for your business, it always turns out to be an immense opportunity. Along with sharing about life with family and friends, customers also use social media for connecting with firms and purchasing things online. 
Strategic digital marketing through social media means you are encouraging and recommending people to come and purchase from them. " More than 70 percent of shoppers use social media when making purchase decisions". " More than 65 percent of consumers use social media for customer services." 
Wrap Up
Digital marketing ideas have become pivotal for a wide range of businesses so if you have still not taken your work operations digital, then do it right away. It grows your business and brings tons and tons of opportunities that further lead to exposure and sales generation. 
FAQS 
What is the difference between digital marketing and digital advertising? 
With the help of digital marketing businesses can raise their brand awareness, share relevant information about products and services, and monitor the online reputation of their brand. On the other hand, businesses carry out digital advertising campaigns for advertising and promoting their products. Digital marketing helps in establishing the target audience whereas digital advertising generates sales through the audience. 
What is the difference between B2B and B2C digital marketing? 
In B2B businesses sell their products and services to other businesses whereas in B2C businesses sell their products and services to consumers. 
How digital marketing will help your business? 
This versatile strategy will help you connect with your target audience online by driving valuable conversions towards your brand. 
What type of digital marketing tactics should I implement ? 
SEO, Content marketing, SEM, and social media marketing are some of the tactics you can implement in boosting the sales of your business.